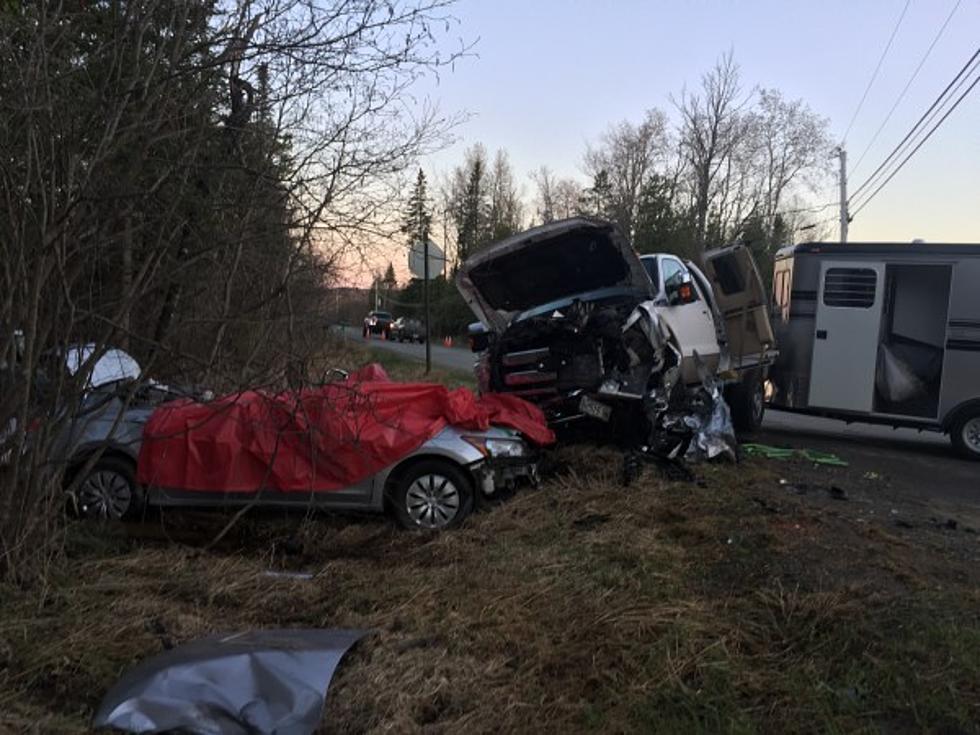 Maine Man Killed in Collision with Pickup Towing Horse Trailer
Maine State Police
A Penobscot County man was killed Saturday evening when his car was hit from behind by a pickup truck towing an empty horse trailer. 
Maine State Police said this afternoon that 54-year-old Shane Brown of Corinth died in the collision at the junction of Hudson and Puddledock roads. The accident took place at about 6 pm. Trooper Chris said Brown was driving east on Hudson Road and was struck at the junction with Puddledock Road by a truck driven by 19-year-old Alicia Himes of Orrington.
Brown died at the scene. Himes and her passenger, a 19-year-old Skowhegan man, did not require treatment, but both vehicles are considered total losses.
Hashey says an investigation is underway to determine whether the pickup stopped at the stop sign or continued through into the intersection.