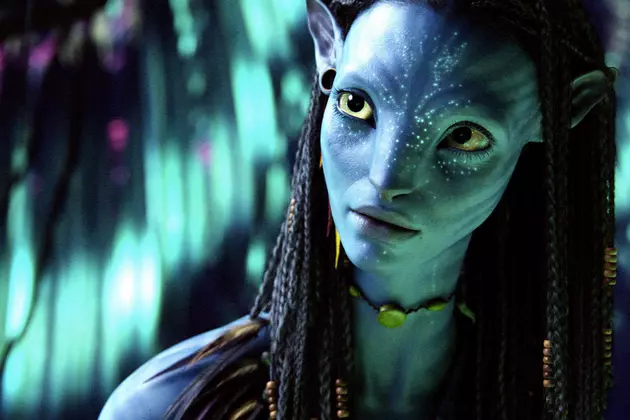 Now That He Finished the Script for 'Avatar 5' James Cameron Can Begin Shooting 'Avatar 2'
20th Century Fox
Why is it that James Cameron's updates about progress on his colossal plotted Avatar franchise always kind of sound like threats?
In a brash nose-thumbing to the concept of economic bubbles, James Cameron went all in on his Avatar franchise gambit and decided to produce the next four films in the planned pentalogy concurrently. He's been steadily stoking public anticipation for the massive undertaking for years now, and while the upcoming unveiling of an Avatar-themed amusement park will keep him relevant through the summer, the time has come to see some action from Cameron. And in a new interview with The Daily Beast, the filmmaker indicated that he's ready to put what will hopefully be a gargantuan amount of money where his mouth is.
Cameron claims that he's all set to begin principal photography on Avatar 2: Colonialist Boogaloo (working title) this coming summer, and what's more, he's completed the scripts for Avatar 3: Pandora Drift (working title), Avatar 4: The Dream Master (working title), and Avatar 5: The Search for Curly's Unobtainium (extremely working title). The full quote presages a vast empire of new Avatar content:
The thing is, my focus isn't on Avatar 2. My focus is on Avatar 2, 3, 4, and 5 equally. That's exactly how I'm approaching it. They've all been developed equally. I've just finished the script to Avatar 5. I'm now starting the process of active prep. I'll be working with the actors in the capture volume in August, so I'm booked in production every day between now and then. Our volume is up and running, and everything is designed, and so we're going full-guns right now. I feel like I've been let out of jail, because I've been in the writing cave for the last two years. I'm actually enjoying life. I don't enjoy writing. I wouldn't wish writing on a dog.
J-Cam — same. Writing is a prison.