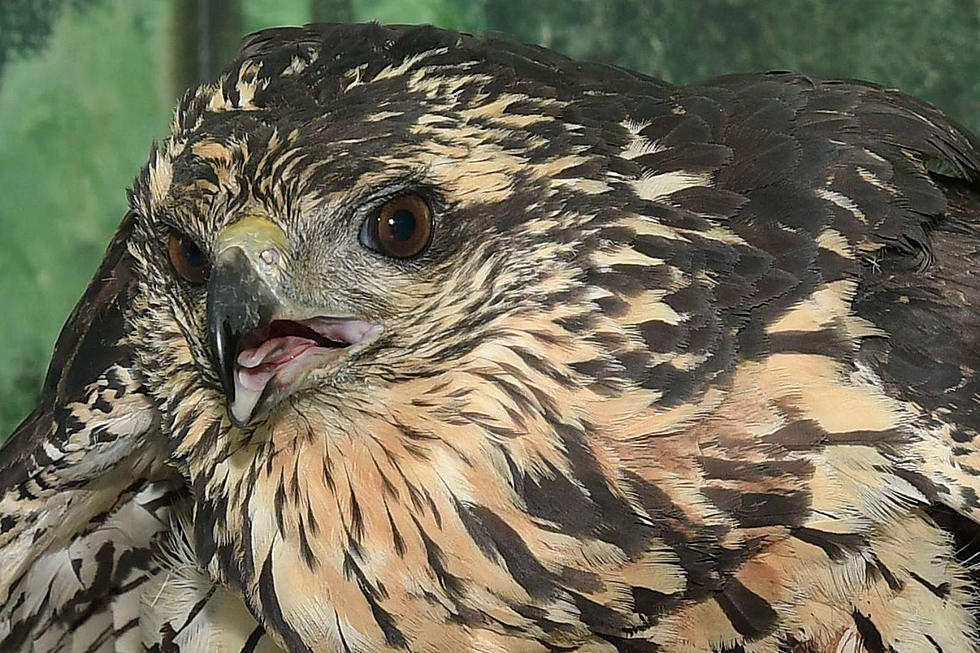 Great Black Hawk Euthanized After Suffering Frostbite
Avian Haven via Facebook
Avian Haven, a bird sanctuary in Freedom, announced today that a rare Great Black Hawk has been euthanized after suffering frostbite to its feet.
The hawk is native to Mexico, and so was a rare sight when it appeared in the Portland area earlier this winter. The bird never flies this far north and rarely, if ever, leaves its tropical habitat. But Audubon experts believe this is the same hawk that was spotted in Texas last spring. What brought the large bird to Maine is anybody's guess. While wildlife experts were excited for a chance to see the bird up close, it turned out to be a fatal decision.
Avian Haven says the hawk was found on the ground on January 20th, with frozen feet and in a lot of pain. The bird was taken to the sanctuary, where it's been cared for by veterinarians and wildlife biologists from the Department of Inland Fisheries and Wildlife. At first, it appeared the bird would lose a few toes to frostbite, but experts determined this week that the damage was too extensive. Removal of the bandages showed feet that were discolored and had started to decompose.
All the experts agreed that the most humane answer was to euthanize the bird. Avian Haven posted on its Facebook page a thank you to everyone who reached out with best wishes, prayers, love, and support as they worked to try and save the bird.