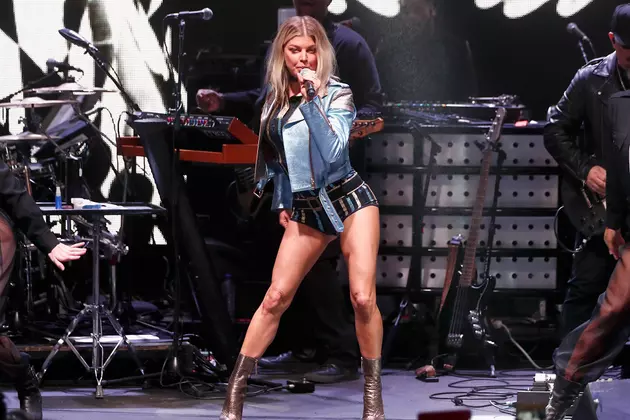 Getting Naked With Fergie + Apple Unveils the (Pricey) New iPhone X: Pop Bits
Rich Polk/Getty Images
The Fergalicious One opened up about taking her clothes off (and a whole lot more), plus the brand new iPhone, Britney's massage habits and more, in this evening's Pop Bits:
The one and only Stacy Ferguson sat down with Hot 97's Nessa for a wide-ranging chat in advance of her upcoming album, Double Duchess. She discussed going nude, her husband and kid and when Nicki Minaj changed one of her lines in a song.
Hard to believe it's been 10 years since Steve Jobs forever changed the way we communicate. Today Apple unveiled the iPhone's latest inception, this time, with a larger screen, facial recognition software, no home button, wireless charging, better cameras and ... animoji? Yup, animoji (see below). You can pre-order yours for $999 (yikes) starting October 27.
If you've ever wondered about the particulars of Britney's finances (and who hasn't?), newly unearthed documents reveal just about everything, including how much money she made last year, how much of it she spent, and what she spent it all on. From the report: "Her biggest expenses include $122,613 for massages, grooming and nails...$69,668 on wardrobe and $24,392 for hair and makeup."
The man who brought us Star Wars: The Force Awakens will be back in the director's chair for the conclusion of the the trilogy, now pushed back to December 2019. It's a safe choice for the studio, considering The Force Awakens made tons of dough. Lucasfilm President Kathleen Kennedy released a statement of support: "With The Force Awakens, J.J. delivered everything we could have possibly hoped for, and I am so excited that he is coming back to close out this trilogy."
The Most Anticipated Albums of the Second Half of 2017: