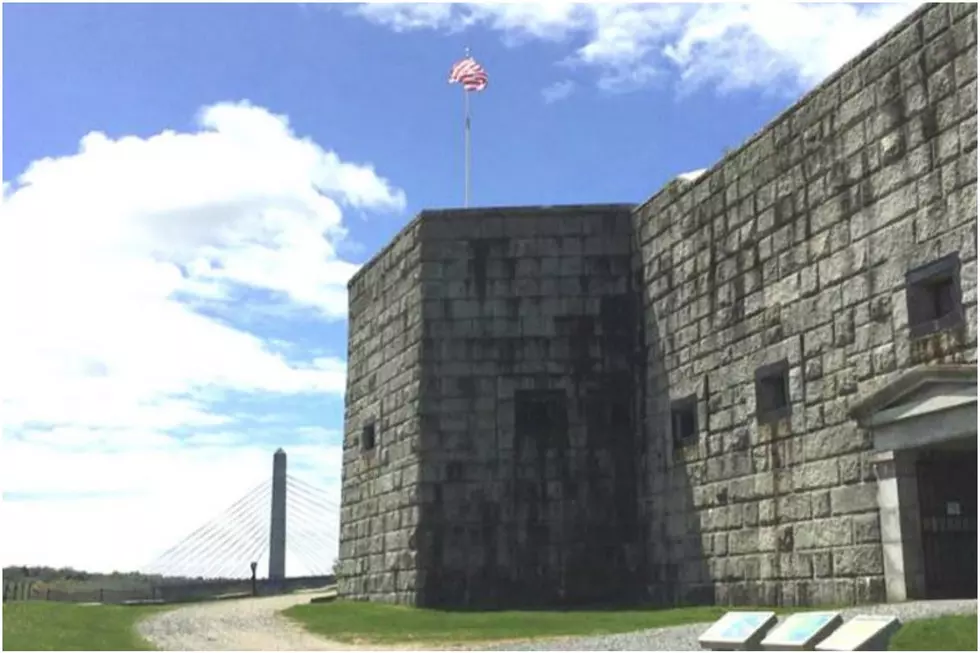 Don't Miss The Fort Knox Paranormal Fair On August 19th
Amanda McDonald, Townsquare Media
Next month, haunted Fort Knox will become the epicenter of all things spooky & unexplained!
Once again, the Friends of Fort Knox will host the annual Fort Knox Paranormal Fair, on Saturday, August 19th, from 1pm-5pm.
Admission that day is free with a park entry fee.
Interested in the weird and wondrous secrets of Maine? You can spend the entire afternoon, meeting with enthusiasts, fans and professionals who believe in all things unusual.
Not only can you enjoy the Fort Knox Gift Shop, but there will be over 20 unique vendors, artists, crafters, exhibitors, and authors.
Arts & crafts, including soap, candles, clothing, jeweler, crystals, skulls, freeze dried candy, Ouija boards, tea, hand crafted unique stuffed animals, psychic tarot card readers, tons of paranormal and cryptozoology books, will all be there for you to enjoy.
Guest speakers include psychics, ghost hunters, cryptozoologists, and UFO experts, who will all be on to hand to explain their gifts and provide presentations, and talk about their natural, unnatural and supernatural experiences from across the State of Maine.
Here is how the speaker schedule breaks down:
1pm-Cryptozoologist, Loren Coleman
2pm-Christopher Packard, the author of Mythical Creatures of Maine, will be telling traditional Maine stories about mysterious creatures and monsters in the Maine woods
3pm-Nomar Slevik, who will screen "Otherworldly Amor" his short documentary film on one couple's UFO encounters in Maine.
4pm-Michelle Shores, will speak about her book The "Gathering Room: a Tale of Nelly Butler", a local Maine ghost story, and the oldest documented ghost story in the United States.
You can also meet the following exhibitors:
Maine Bigfoot Foundation
International Cryptology Museum
207 Paranormal
Paranormal Five
Located at 740 Ft Knox Rd, Prospect, there is always something going at Fort Knox Historic Site & Penobscot Narrows Bridge & Observatory.
Check out all future events here
Creepy Stories From Locals Allege to Paranormal Activity Here in Maine
When asked on Facebook about scary experiences, these are the stories some Mainers shared.