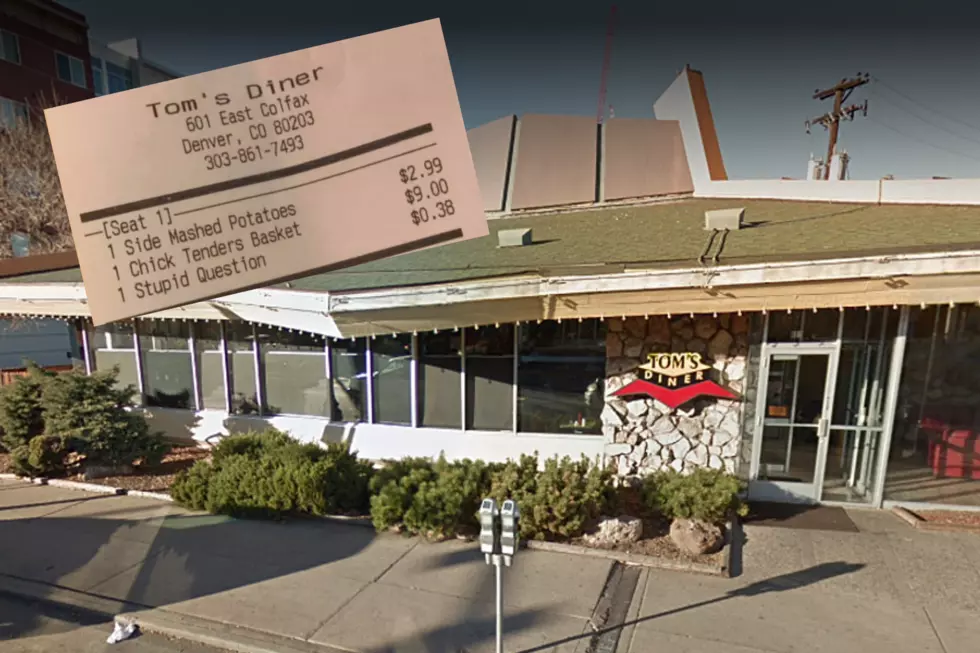 Diner Charges Customer $0.38 for 'Stupid Question'
Google Streetview, Reddit, u/humblemangoes (inset)
Tom's Diner in Denver gave a customer its two cents, by charging them 38 cents for a 'stupid question.' We all thought there was no such thing?
The photo shows that they were charged $2.99 for mashed potatoes, $9.00 for chicken tenders and $0.38 for one stupid question.
However, it doesn't really clarify if you get charged for asking one, or if you just get one... like a side...