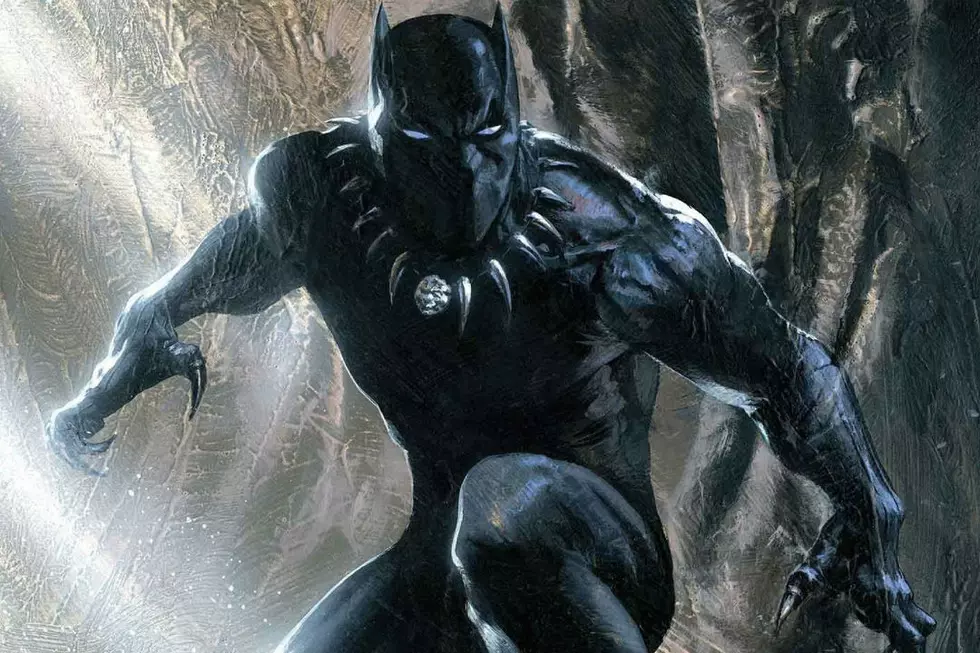 'Black Panther' Will Have at Least One Flashback to the 1990s
Marvel
So far the Marvel movies have been pretty light on the flashbacks, especially when it comes to origin stories. The upcoming Black Panther, however, will feature a few flashbacks to T'Challa's youth as it tells a kind of coming-of-age story. We've known for a bit that there would be flashbacks, but now we know some details: at least one of them will feature a 1990s-era AC Transit bus.
The East Bay Times reports that AC Transit — the system serving the Alameda and Contra Costa counties in San Fransisco — has approved the usage of their logo in Black Panther. T'Challa studied at St. Mary's College High School at Berkeley, so naturally he'd have used the bus to get around. And director Ryan Coogler, an Oakland native, will probably use every opportunity he can get to give a shoutout to the place where he grew up.
In one scene, the film's protagonist has a flashback to 1990, while he was a student at Saint Mary's College High School in Berkeley. And of course, he's a daily AC Transit commuter. Cue the 1990s-era bus for the appropriate establishing shot. (We'll assume the bus is arriving on time. It is Hollywood, after all.)
The movie itself will be shot in Atlanta, Georgia, unfortunately for any Oaklandites who hoped to catch a glimpse of the action. But it raises a question: what exactly is the flashback's purpose? It's likely that it explains the appearance of Sterling K. Brown's new character N'Jobu, who seems to be a new addition to the story just for this movie. He's described simply as "a figure from T'Challa's past," so a flashback would be the perfect tool with which to introduce him.
Black Panther hits theaters February 18, 2018.