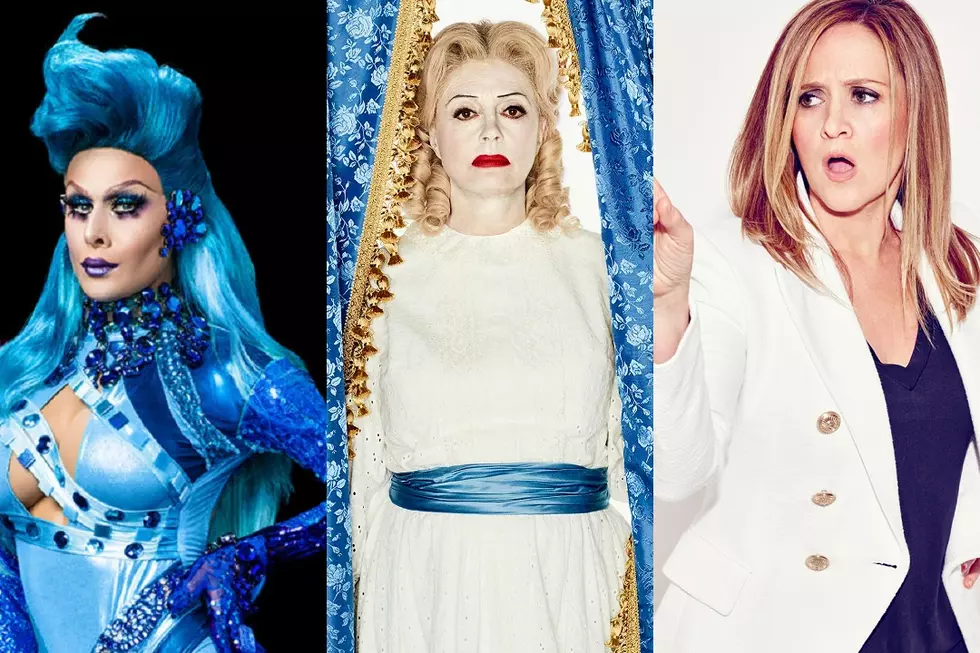 The Best TV Shows of 2017 (So Far!): 'RHOBH,' 'Veep' + More
Logo / FX / TBS
We're officially halfway into 2017, which means it's time to reflect on all the TV shows that kept us glued to our screens from January to June.
Like last year, the PopCrush editors took a look back at all the major television and streaming shows released in the first half of the year and we selected our very favorites from the bunch.
From the glamorous drama of Bravo's Real Housewives of Beverly Hills, to the humorous hot takes of Samantha Bee, to the adorable rom-com chemistry between the stars of South Korea's My Secret Romance, our selection is as diverse as the plots contained within the shows themselves.
Scroll through the gallery above to see which TV shows, from reality television to parody news to drama series, we've been totally obsessed with.
Didn't see a TV show you loved on our list this year? Let us know in the comments or hit us up on Twitter!