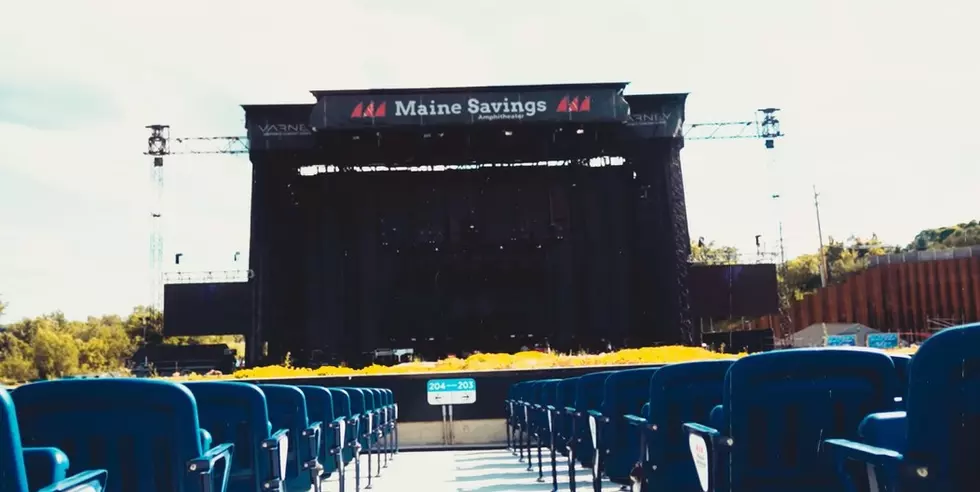 Bangor Summer Concerts Underway – Who Do You Wanna See?
Maine Saving Amphitheatre Facebook Video
And away we go.
The 2023 concert season is officially underway with opening night Sunday at Maine Savings Amphitheater.
The reviews (and photos and videos) are in, and the vibe is good.
Lee Brice and Cole Swindell were well received and many shared lots of good comments.
Yesterday we asked a question about concerts along the Bangor waterfront.
Who were you most looking forward to seeing this summer and who that is not coming do you wish was planning to be here this year.
First
Who are you looking forward to seeing most this summer in concert
Jelly Roll
He certainly has a story to tell. He seemingly came out of nowhere and took the country crowd by storm with Son Of A Sinner and Need A Favor. And the more we learn about his life so far, the more we realize that he is character building through adversity. His youth and first half of his adult life were very troubled. Love to see when people rise out of situations and better themselves.
No doubt he'll be electric in Bangor this summer
Also on the list of looking forward to
Kane Brown
He's next on the country schedule, here on June 22nd. And he's bring Gabby Barrett with him.
I for one think Chris Stapleton should start his set with the National Anthem just like he sang it at the Super Bowl.  Serious. It would really be emotional.
Part two of the question was who do you want to see that is not scheduled for Bangor this summer, and that gets divided into two parts
Newcomers you want to see here
Zach Bryan got the most mentions. He is just getting his career going and why wouldn't he come to Maine. When he's ready, we're ready.
Also mentioned, Bailey Zimmerman - who was here last October with Parker McCollum at Cross Insurance Center, but yeah, outdoors would be sweet.
Lainey Wilson also received lots of comments. She was in Portland earlier this year, but not outside, and not in Bangor.
Who do you want to see come back that isn't on the schedule for this summer
No names needed above, right?
Kenny Chesney, Keith Urban and Carrie Underwood also got mentioned
Here's some comments from respondents, because we love the way our listeners 'get it said'
Britanny
I'm looking forward to seeing  Nickelback. I wish Luke Combs was coming. We had to sell our tickets to Foxborough because I don't think being in the pit at 6 months pregnant would be fun. But I'm so hoping he comes back soon.
Lisa
Coming to see Chris Stapleton on July 7th for an early Birthday present for me. Love to see Luke Combs come back
Jamie
My kid  says Luke Bryan needs to return
Tammy
I missed Jason Aldean last year because I had Covid. Would love to see him.
Melissa
Can't wait to see Jelly Roll. And wish Luke Combs would come back but would also love to see Morgan Wallen
Amanda
I'm gonna need Zach Bryan to come to Maine
Melanie
I'm not sure who I am looking most forward to...all of them. Last night was so good, has me excited for this year too.  As for wish for coming, honestly anyone.
Thanks to all for the response. Here's to great weather and great music this summer along the Bangor waterfront.  See ya out there.
Who is Coming to Bangor in Concert this Summer?
Upcoming concerts for the summer of 2023 at Maine Savings Amphitheater
LOOK: States with the most drive-in movie theaters
Where can you have a movie night under the stars?
Stacker
examined
Census Bureau data
to find out which states have the most drive-in movie theaters.