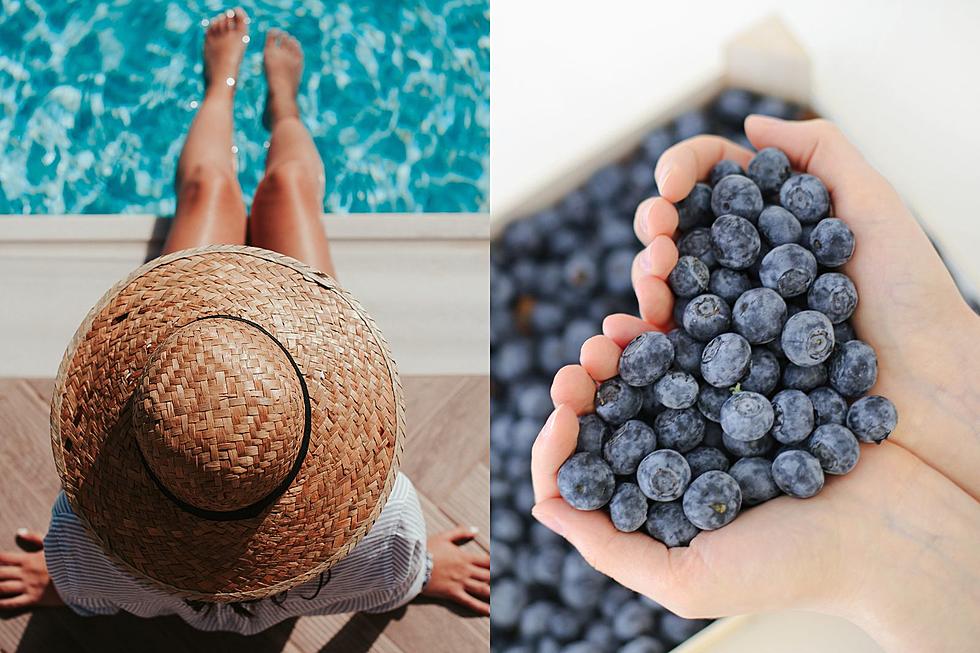 Apparently This Maine Berry Can Protect Your Skin This Summer
Credit: Angelo Pantazis / Evie Fjord on Unsplash
As the sun finally emerges, casting its warm embrace over Vacationland, Mainers, and folks from away eagerly head outdoors to savor the joys of summer. However, amidst the excitement, it's crucial to protect our skin from the harmful effects of UV rays. While sunscreen remains a trusted ally, there's a "secret" remedy that Mainers are well acquainted with – blueberries.
These sweet, tart little fruits are not just a delightful snack but also pack a punch when it comes to skin health. Recent insights from the express.co.uk website reveal that blueberries could aid in alleviating sunburns and repairing sun damage due to their rich antioxidant content.
Antioxidants play a vital role in neutralizing free radicals, which can wreak havoc on our skin when exposed to the sun's UV rays and other sources of stress. In Maine, known for its wild blueberries harvested from late July to early September, we have long enjoyed the benefits of these tiny powerhouses.
Nutritionist Rob Hobson, working alongside British blueberry grower Hall Hunter, sheds light on the science behind this natural remedy. Blueberries are abundant in anthocyanins, the natural compounds responsible for their vibrant blue hue. When it comes to skincare, these anthocyanins work wonders by combating free radicals that accelerate skin aging over time.
But that's not all – blueberries also boast a generous supply of vitamin C, another potent antioxidant with significant benefits for our skin. Vitamin C aids in the production of collagen, a protein that plays a crucial role in maintaining the skin's elasticity and youthful appearance.
"Exposure to UV light from the sun can increase the production of free radicals, which over time can contribute to increased skin aging," explains Hobson. "A diet rich in antioxidants may help to reduce the damage caused by UV light."
As summer rolls on, and the call of the great outdoors grows stronger in our Pine Tree State, let's not forget to arm ourselves with this sweet and skin-nourishing ally. 
Remember, while blueberries offer a natural and beneficial remedy, they are not a substitute for sunscreen. So, slather on that sunscreen, grab a handful of blueberries, and embrace the joys of summer with a radiant and protected glow.
Your skin will thank you for it!
LOOK: Here Are 30 Foods That Are Poisonous to Dogs
To prepare yourself for a potential incident, always keep your vet's phone number handy, along with an after-hours clinic you can call in an emergency. The ASPCA Animal Poison Control Center also has a hotline you can call at (888) 426-4435 for advice.
Even with all of these resources, however, the best cure for food poisoning is preventing it in the first place. To give you an idea of what human foods can be dangerous, Stacker has put together a slideshow of 30 common foods to avoid. Take a look to see if there are any that surprise you.