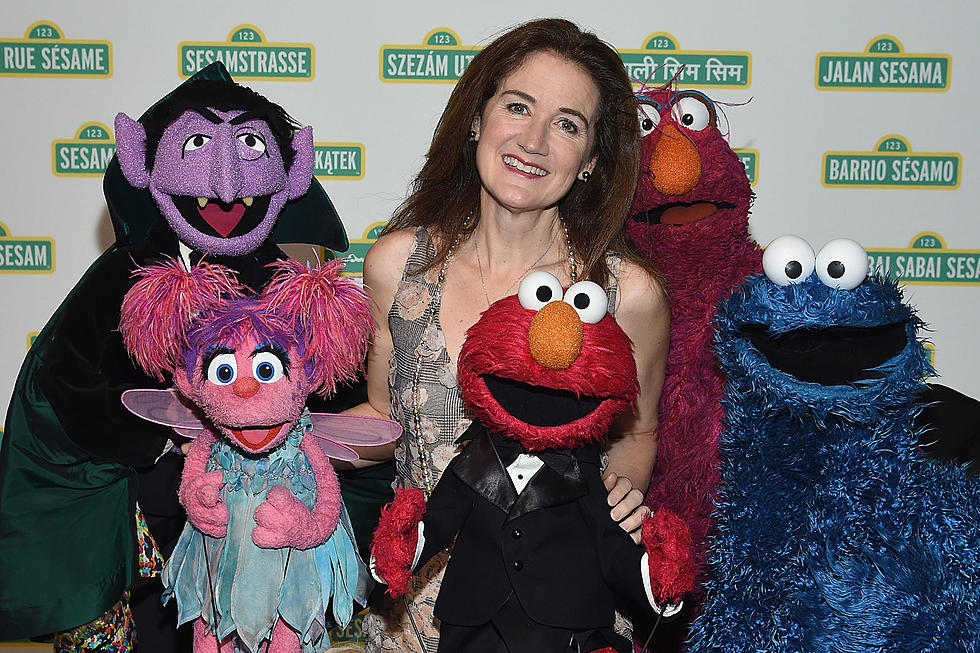 Daughter of Jim Henson Says Recasting Kermit the Frog Was 'Long Overdue'
Getty Images
Here is a Muppets News Flash: Cheryl Henson, the daughter of Muppets creator (and original Kermit the Frog) Jim Henson and member of his company's board of directors, has weighed in on the recent news that Disney fired longtime Kermit puppeteer Steve Whitmire (the man who originally replaced Henson following his death in 1990). Disney claimed Whitmire was let go because of "unacceptable business conduct." Whitmire says the issue was rooted in notes he didn't like during the making of the short-lived ABC series The Muppets and a union dispute.
Henson, however, doesn't agree with Whitmire's account, and was apparently happy to see him gone. Here's what she wrote on Facebook (via Deadline):
Steve's version of history is ridiculously self serving. My father never asked him to perform Kermit, my brother Brian did. Steve's performance of Kermit has strayed far away from my father's good hearted, compassionate leader of the Muppets. Steve performed Kermit as a bitter, angry, depressed victim. Worst of all, in the past few years he had not been funny or fun. Recasting Kermit is long over due. Stop with the pity party! Let's get back to the true spirit of Jim Henson's Kermit!
The Muppets didn't get good reviews from critics or fans, and a lot of the complaints were focused on the nature of the characters and whether or not they had gotten too far from their original incarnations conceived by Henson and his collaborators. Interestingly, Cheryl Henson claims it's Whitmire who was the one pushing for a "bitter, angry" Kermit, rather than Disney or any other producers or executives. We'll have to see whether there is a significant difference in the frog's outlook when his new performer, Matt Vogel, takes over the role, supposedly in a YouTube video that is due this week.