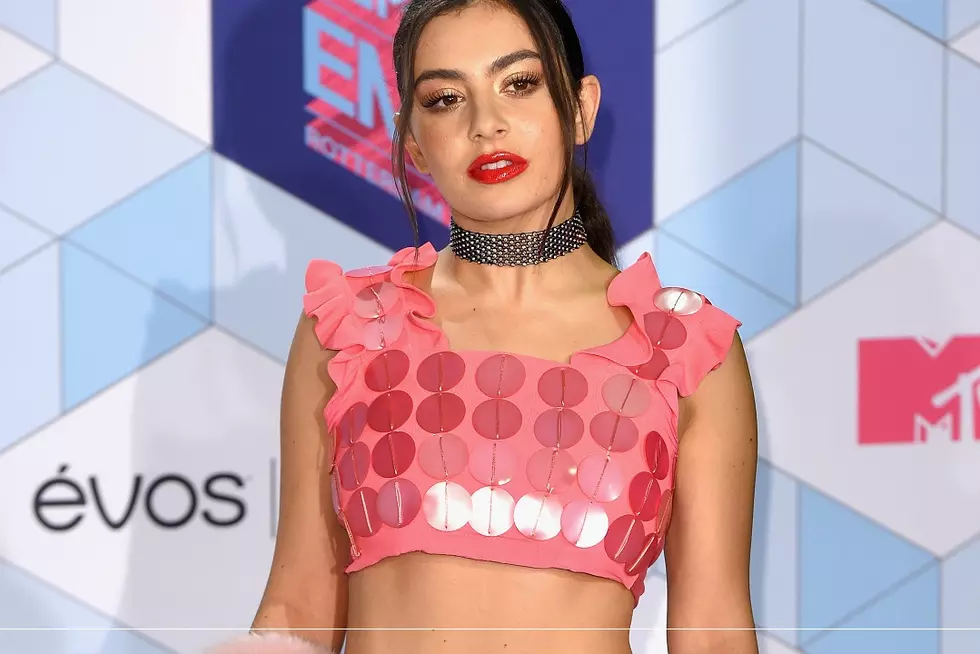 Millennial Pink Takes Center Stage in Whethan and Charli XCX's 'Love Gang' Lyric Video [Watch]
Anthony Harvey, Getty Images
All about that love, love, love" in a new collaboration with "Savage" producer Whethan. Released today, April 27, the lyric video for "Love Gang" is an adorable stop motion affair, with rose petals and stems swirling into words as inked doodles fly by. These images appear across a consistent
"Love Gang" is Charli XCX being catchy and poppy as ever. With lyrics like "Keep it 100 on the dial, speed racin' / Zoom, zoom, zap / 3am, still ragin'," it could definitely be a late-night summer anthem. One listen, and you're going to be hooked.
Like Charli, Wethan (at the mere age of 17!) is touring throughout America this summer, and both of them are making a stop in Chicago for Lollapalooza in August.
Scroll down for the "Love Gang" lyrics video and words to the song. Better yet, embrace summer vibes, roll down your car windows, and blast this baby next time you're out.
"Love Gang"
[Verse 1]
We be in the street
Straight love Jones bangin'
Throwin' up that love sign
Dope love slangin'
We be in The Cut posted up
Flags wavin'
Heart tattoos on my sleeve
Love gangin'[Pre-Chorus]
I'm all about that love, love, love
We all about that love, love, love
What you want? Where you from? Throw it up
You ask me what set am I claimin'
I'm claimin' that love gang, bang
[Chorus]
Let's catch a shooting star in the sky and ride
And ride (bang)
Put it in your pocket like a rocket and fly
And fly (bang)
[Post-Chorus]
Bang, bang, but they can't shoot us down
Love gang and we reppin' through the night
Let's catch a shooting star in the sky and ride
And ride, ride
[Verse 2]
We be in your house
Make the love boom crazy
Keep it 100 on the dial, speed racin'
Zoom, zoom, zap
3am, still ragin'
Heartin' on your grams
'Cause we so love gangin'
[Pre-Chorus]
I'm all about that love, love, love
We all about that love, love, love
What you want? Where you're from? Throw it up
You ask me what set am I claimin'
I'm claimin' that love gang, bang
[Chorus]
Let's catch a shooting star in the sky and ride
And ride (bang)
Put it in your pocket like a rocket and fly
And fly (bang)
[Post-Chorus]
(Bang)
(Bang)
(Bang)
[Bridge]
We on that bang, bang, bang
We on that shut s--- down
Straight up we're love gang bangin'
Love gonna run this town
We on that love, love, love
Our heart beat bang so tough
[Pre-Chorus]
You ask me what set am I claimin'
I'm claimin' that love gang (love gang)
[Chorus]
Let's catch a shooting star in the sky and ride
And ride (bang)
Put it in your pocket like a rocket and fly
And fly (bang)
Meet the Alternative Girls of Pop: