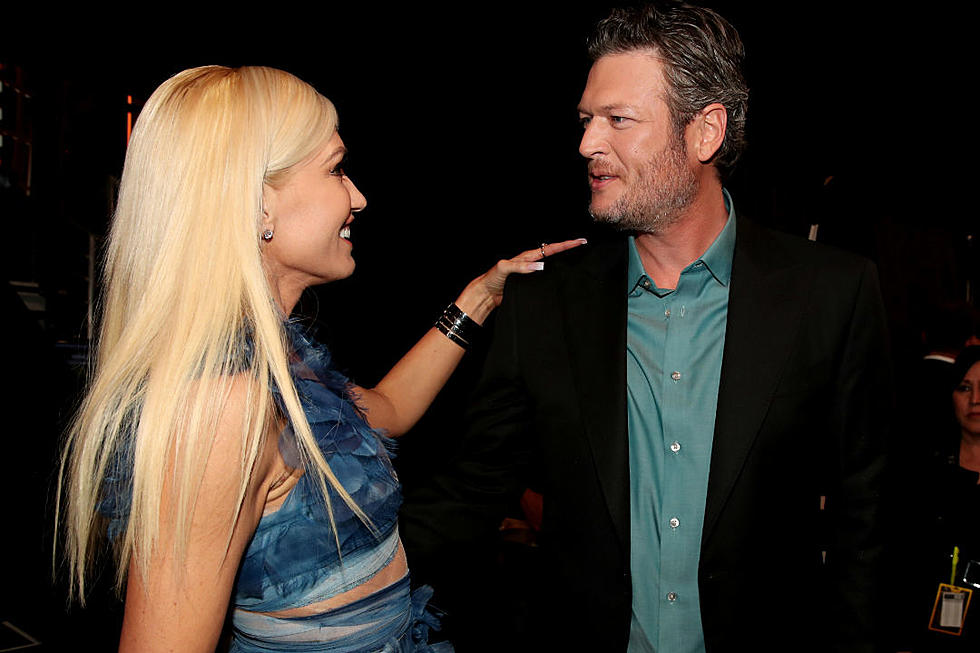 Blake Shelton Calls Out 'Voice' Contestant After Gwen Stefani Gets Flirty
Christopher Polk, Getty Images
Put her out of her misery: Gwen Stefani found herself in a bit of a pickle during this week's The Voice battle rounds when she issued an impressive contestant a flirty critique. And longtime boyfriend Blake Shelton, who watched the exchange from just a few feet away, was not so keen on the conversation.
Chris Blue and RJ Collins, who were vying for spots on Alicia Keys' team, delivered a crowd-pleasing rendition of Miguel's "Adorn." But for Stefani, Blue stood out more, and she delivered some serious praise.
"Chris, you let yourself completely get absorbed into the music, almost as an out-of-body experience," she said. "I don't even know if I was listening to your voice because I was so mesmerized by your body."
Almost instantly, tension manifested among the coaches, and Adam Levine wasted no time calling out Stefani for her choice of words.
"It's hard to talk your way out of that one," he said.
Shelton ultimately worked his way into the conversation, too, and said to Blue: "What's your problem man?"
"I don't want any trouble. I don't have any problem," Blue insisted.
"I wanna see it again!" Stefani confirmed after some deliberations.
"I'm sure you do!" Levine quipped.
Ultimately, Keys picked Blue to move on, so fans can probably expect more couple's quarreling to come.
Gwen Stefani's Daring Style Over the Years: