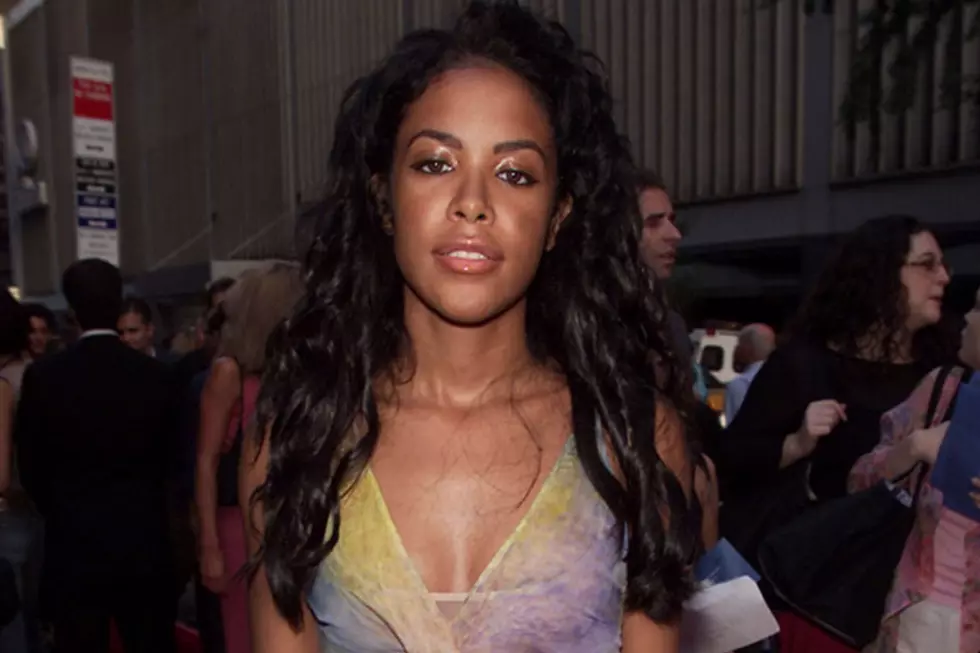 'Ultimate Aaliyah' Is Suddenly Now Available to Stream on Apple Music
Frank Micelotta, Getty Images
Aaliyah fans got some unexpected good news. On Wednesday (Jan. 11) the singer's 2005 compilation Ultimate Aaliyah was made available on iTunes and Apple Music. It's not her entire discography, obviously, but Ultimate...does include favorites like "One In a Million," "Are You That Somebody and "Rock the Boat."
Much of the late singer's catalog has been unavailable on streaming services. The catalog's absence has been attributed to Barry Hankerson, Aaliyah's uncle, manager and the co-founder of Blackground Records, Aaliyah's label. It is still unclear when her music will be available on other services such as Spotify, but this is a big step for an artist who's fans had been clamoring for more of her music on streaming sites and available for digital download. Previously, her only available album to stream was her 1994 debut Age Ain't Nothin' But A Number, which Hankerson doesn't own the rights to.
According to Complex, it looks as though the compilation may have been made available by Craze Productions. A company called Craze Digital had been involved in lawsuits with Aaliyah music publisher Reservoir Media Management after it illegally posted Aaliyah music on iTunes in 2013. Those songs were subsequently removed from the service.
There is currently no further information regarding how long Ultimate Aaliyah will be available.
Aaliyah's influence on contemporary R&B is undeniable, with artists such as TInashe and Jhene Aiko obviously drawing from "Baby Girl" as an inspiration.
Back in December, frequent Aaliyah collaborator Missy Elliott paid tribute to the singer on the 20th anniversary of her hit single, the Elliott-penned "One In A Million."
"Time flies!" wrote MIssy on Instagram. "And there's still not a day that goes by that u aren't inspiring new artist with your TIMELESS music & style! U will never be forgotten Aaliyah (Babygirl) We [love] u!"