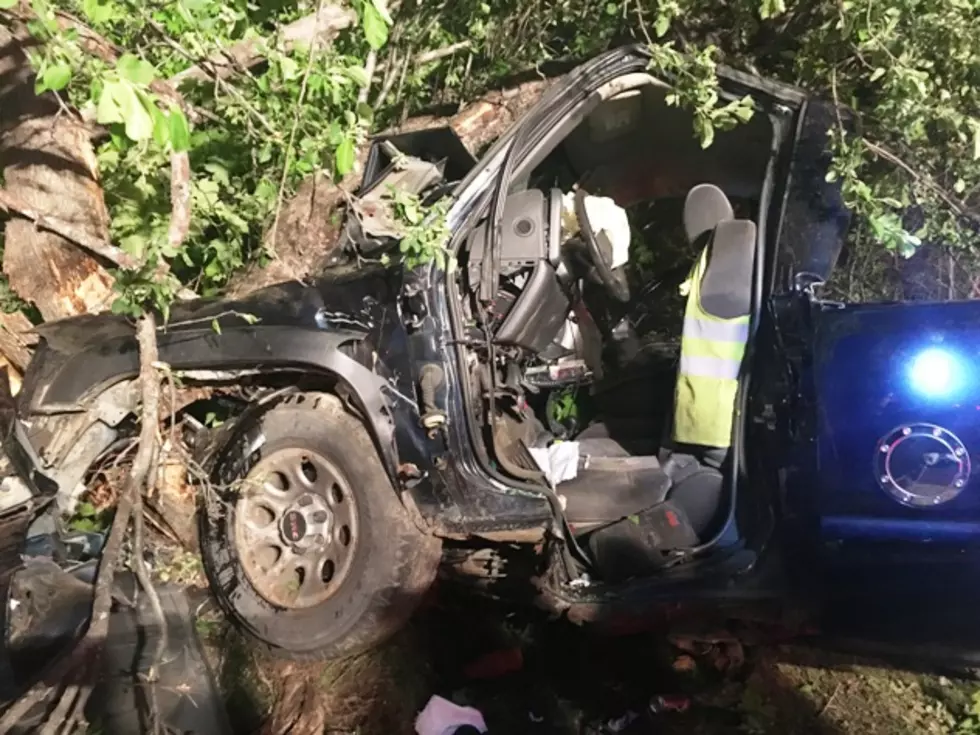 Two Injured in Early Morning Crash in Southern Aroostook
Maine State Police
Two people were injured, one seriously, when a pickup went off on U.S. Route 1 in Cary Plantation and struck a tree early Friday morning.
Maine State Police responded to the single-vehicle crash shortly after 3:30 a.m., according to a news release from Corporal Chuck Michaud.
Trooper Jared Sylvia's investigation revealed that Arthur Russell of Brookton was traveling north on Route 1 when he fell asleep at the wheel. The 2005 GMC Sierra went off the right side of the road and struck a tree.
Russell and his passenger, Donald "D.J." Oliver, had to be extricated from the vehicle by the Houlton Fire Department and were transported to the Houlton Regional Hospital. Russell was treated for minor injuries and released. Oliver suffered serious but non-life threatening injuries, Michaud said.
Oliver was later transported by Lifeflight to Eastern Maine Medical Center in Bangor where he had surgery on Friday. He is reported to be in stable condition.
State police said the truck was demolished in the crash.