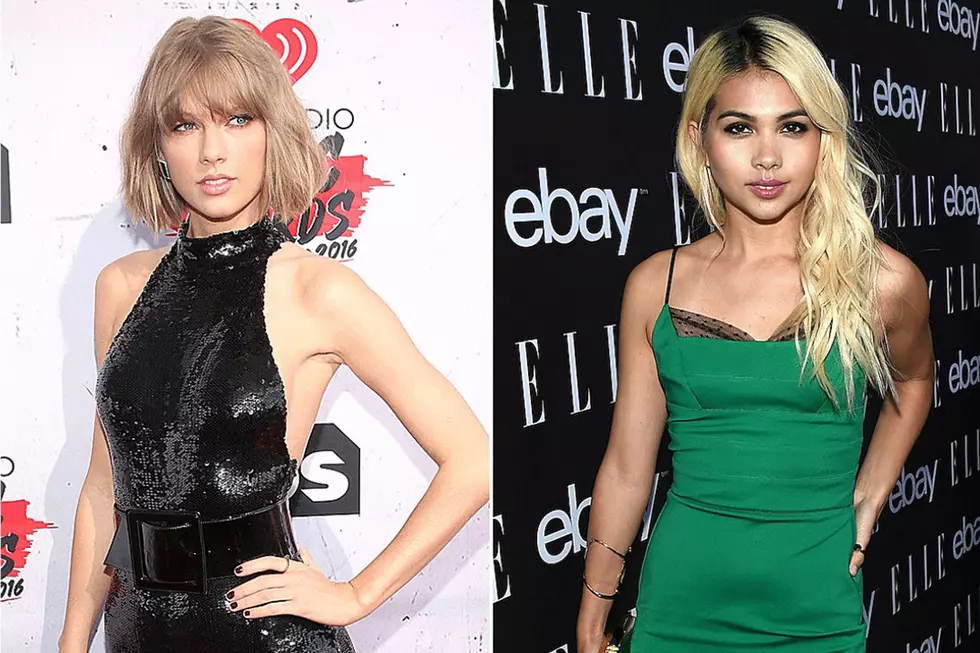 Taylor Swift Defends Hayley Kiyoko After Fans Call Her Out
Jesse Grant / Frazer Harrison, Getty Images (2)
Taylor Swift has come to the defense of Hayley Kiyoko after some Swift fans thought the singer was taking a shot at the "Delicate" artist with recent comments she made.
During a March 30 interview with Refinery29, Kiyoko said, "I've had several music industry execs say, 'You're doing another music video about girls? I literally looked at them and was like, um, yeah… Taylor Swift sings about men in every single song and video, and no one complains that she's unoriginal."
While Kiyoko clearly wasn't taking a shot at Swift, some Swifties didn't see it that way. On Tumblr, one fan wrote, "Did you see what Hayley Kiyoko said about Taylor? I'm sad :(." But Swift quickly shot down any notions of bad blood between the two, commending Kiyoko for her comments.
"We should applaud artists who are brave enough to tell their honest romantic narrative through their art, and the fact is that I've never encountered homophobia and she has," Swift wrote. "It's her right to call out anyone who has double standards about gay vs straight love interests."
As one fan on Tumblr pointed out, Swift has made comments similar to Kiyoko's in the past. In a 2014 interview with Time, the singer called out the double standard when it comes to her music and songs by Ed Sheeran or Bruno Mars.
"No one says that about Ed Sheeran. No one says that about Bruno Mars. They're all writing songs about their exes, their current girlfriends, their love life, and no one raises the red flag there," Swift said at the time.
Check out Taylor Swift's Tumblr post below.