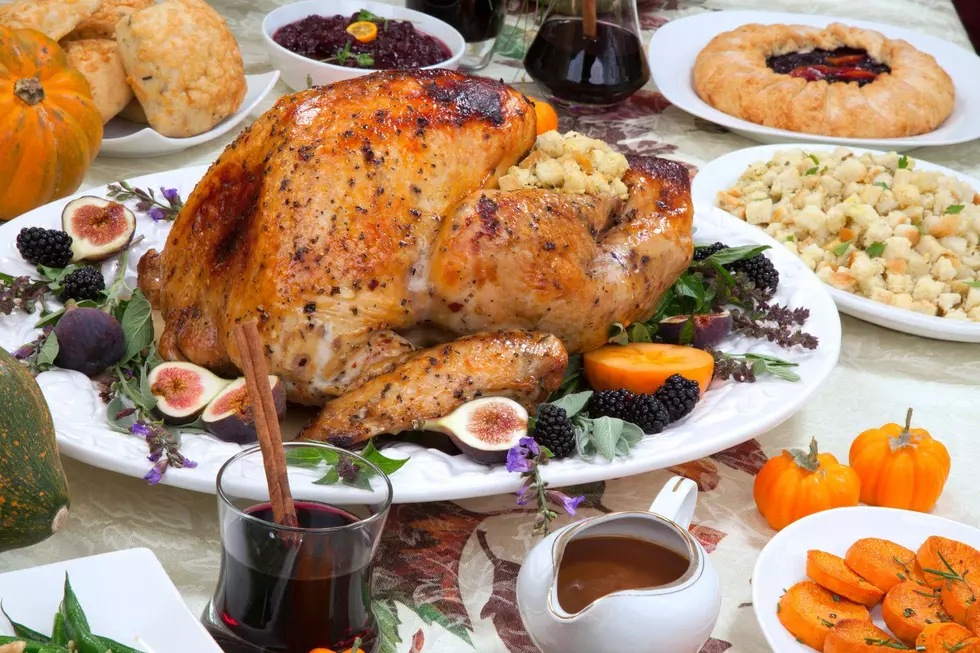 Too Early to Talk Thanksgiving Turkey? And Side Dishes?
evgenyb
Never too early to talk about food is it?
After all, Thanksgiving is less than three weeks away.
Full disclosure this thought was inspired by Harvest Moon Deli's special of the month sandwich, Gimme All Your Stuffing.
So, what Thanksgiving side dish do you already absolutely positively look forward to? After all Turkey day is only 20 days from now.
What is that "it's not Thanksgiving if I don't have it" side dish that makes you unbutton your pants after the meal?
Before we get to the side dishes did you hear about the new frozen Thanksgiving pizza from DiGiornos? It's what you would expect on your Thanksgiving table on a frozen pizza you can buy now.
And Baskin Robbins has announced its new flavor of the month for November and its 'Turkey day Fixins'. Ice cream that is the flavor of sweet potato autumn spice honey cornbread and cranberry sauce. And they are also offering a Turkey cake.
On with our side dishes for Thanksgiving.
It would not be Thanksgiving without mashed potatoes.
That's number one in most Thanksgiving side dishes polls.
Number one on my personal desires, and number two for a lot of others - stuffing.
Next must have for Thanksgiving.
Cranberry sauce.
Back to potatoes. Sweet potatoes.
When you have guests come for Thanksgiving dinner, friends or family, someone is sure to bring a green bean casserole
Hungry yet?
OK how about some Thanksgiving items we are not looking forward to,
somebody talking nonstop politics.
all the football games and no Patriots to watch.
the guest who shows up tipsy and continues to imbibe.
Oh, the joys of Thanksgiving here before we know it.
It is one of the best holidays of the year because it's good for the soul to give thanks and although some of them might get under our skin sometimes, it sure is great to see family.
If no one has said it to you as of yet, let me be the first:
LOOK: 19 Drinks Only '90s Kids Remember
Grab that weird bendy straw you bought with your Chuck. E Cheese tokens, because we're sluprin' up these definitive flavors of the '90s.
Gallery Credit: Meg Dowdy
LOOK: The 21 most popular ice cream flavors in America
Gallery Credit: Stacker
See How School Cafeteria Meals Have Changed Over the Past 100 Years
Using government and news reports,
Stacker
has traced the history of cafeteria meals from their inception to the present day, with data from news and government reports. Read on to see how various legal acts, food trends, and budget cuts have changed what kids are getting on their trays.
Gallery Credit: Madison Troyer