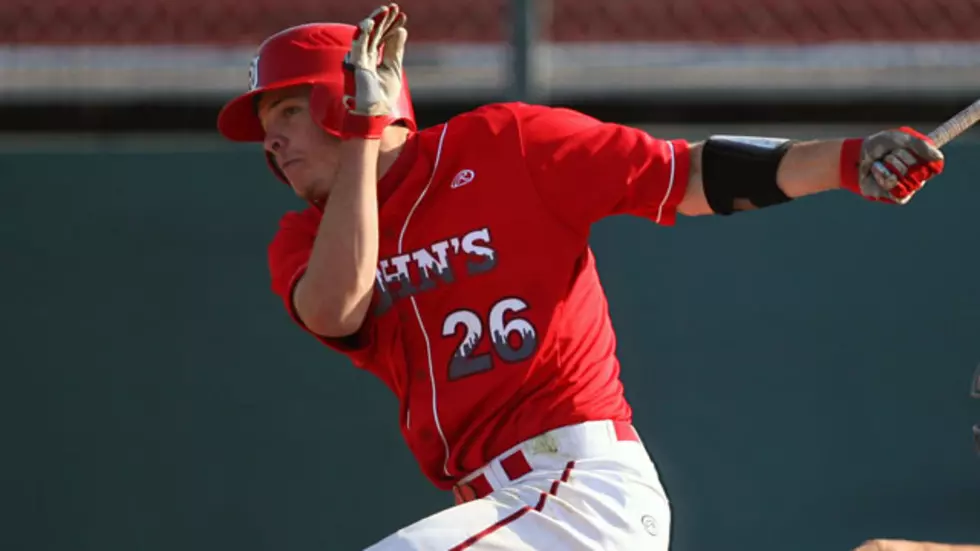 St. John's Pounds Bears 15-1 For Series Sweep
ESPN.com Photo
The UMaine Black Bears ran into a buzz saw in nationally ranked #9 St. John's. A 15-1 victory Sunday afternoon gives the Red Storm a three game series sweep.
St. John's improves to 18-2. UMaine falls to 6-15.
Black Bear starter Nick Silva gave up nine runs in 2.1 innings. Eight of the runs were earned. He allowed nine hits and three walks.
Meanwhile, sophomore starter Michael Lopresti pitched six scoreless inning to get the win for St. John's.
It was 14-0 and the 8th inning before the Bears got on the scoreboard.
The Red Storm outhit Maine 18-7. Christopher Bec and Brandon Vicens each had two of the seven hits.
The Black Bears move into America East play next weekend with a three game series at UMass Lowell.