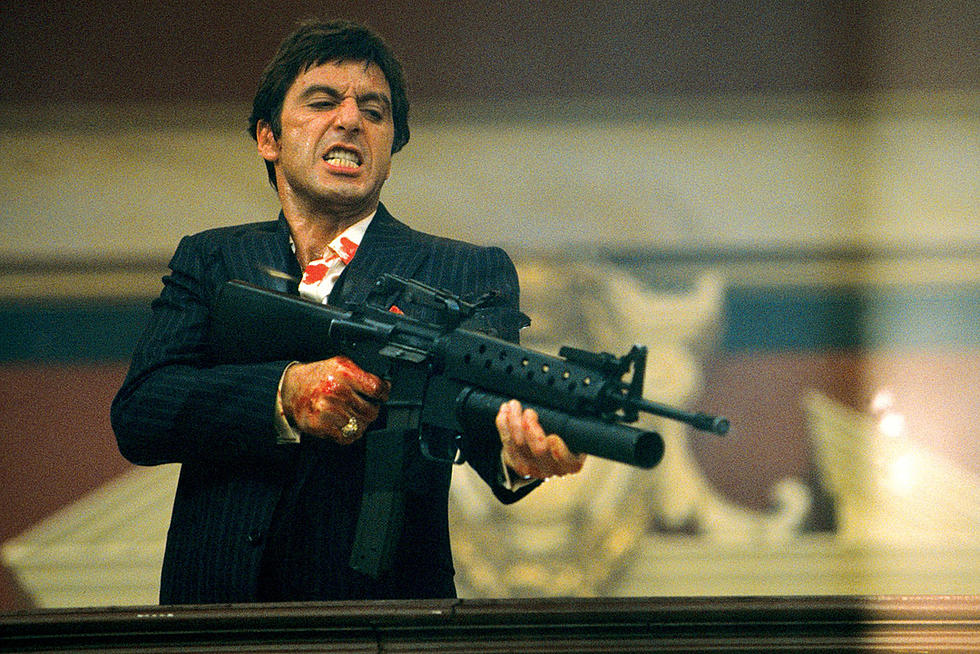 'Scarface' Reboot Gains Coen Brothers as Script Doctors, Peter Berg and David Mackenzie on Director Shortlist
Universal
There is a whole lot going on with Universal's Scarface reboot. Today brought a few big announcements: first off, Joel and Ethan Coen, who are script doctors in their own right, have been tapped to rework the screenplay. The two have previously polished the scripts of Angelina Jolie's Unbroken and Steven Spielberg's Bridge of Spies. But we're not done yet. While Antoine Fuqua exited the project to focus on the Equalizer sequel, the film is close to landing a new director, and Peter Berg and Hell or High Water's David Mackenzie are frontrunners.
The picture recently nabbed Diego Luna to portray Al Pacino's iconic mobster in the same day that it lost its director, but Universal is close to fixing that. According to The Hollywood Reporter, Berg and Mackenzie are both meeting with the studio, setting up an odd little competition. Berg has recently collaborated on two Mark Wahlberg projects Deepwater Horizon and Patriots Day, and Mackenzie, who put in his Scarface bid back in 2016 but was passed over, put his name on the map with Hell or High Water, which landed Jeff Bridges an Oscar nomination.
Variety reports that along with the Coen brothers entering the fray, the movie also has an official release date: August 10, 2018. Given this, we can probably expect a director announcement within the next couple of weeks, if not days. This reimagining of the story will star Luna as a Latino version of the gangster, whose story has already been told twice, in 1932 and 1983. The first one was set in Chicago, the second in Miami, and the third will take place in Los Angeles.