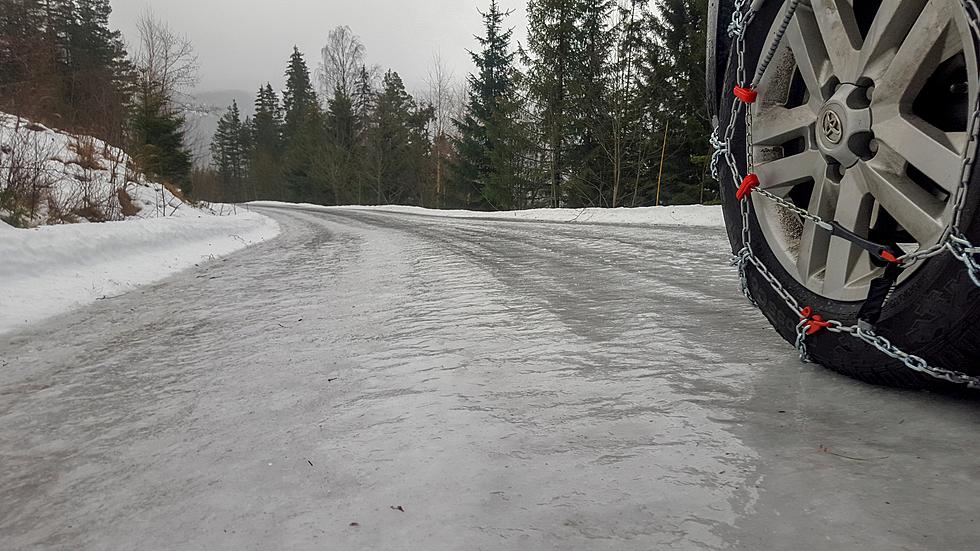 Pro Tips On Dealing With Ice In A Maine Winter
Photo by Åsmund Arup Seip on Unsplash
With all the crazy weather we've been having this winter, it's been an exercise in how to deal with ice, and more ice, and did I mention, the ice?!?!
To me, ice during winter driving is the worst. Regardless of the tires you have, traction is typically poor at best. The simple physics of the event can very scary.
This same situation takes place on our driveways, and without the benefit of some treatments the roads get, add a slight incline and you can almost luge down many driveways. Fair to say, this is not a good thing, and in many instances, can be dangerous.
So what are we to do? There are the usual standbys, such as sand. Many public works departments in the town or city you reside in place a separate pile of road sand and make it available for people in the town to use on the sidewalks and their driveways. This often is mixed with some salt so it addresses both the traction properties of the sand, with the melting of the salt.
There are several other things that can be used as well. According to an article by the Bangor Daily News, Vinegar can also be used to melt built up ice and snow due to its citric acid.
Coffee grounds can also serve a similar role to sand in terms of adding some grit.
Another old school tip is the ashes from a wood stove. If you heat with wood and have simply been tossing this great resource, give it a shake up and down the driveway (after the ashes have cooled, of course) and you will be surprised at the extra traction it can provide.
The article also mentions alfalfa meal, or sugar beet juice, neither of which I have tried so I can not confirm or deny but they are both more environmentally safe if that is a concern for you.
Less typical in Maine but more common in Northern European Countries is the use of tire chains. They are often reserved for the worst winter weather but do have a great reputation for digging into hard ice and snow.
So go slow, watch your step, and we will all get to spring safe and sound...I hope!
Central Maine Places To Take Your Dog In The Winter
Our Dogs are part of our families and in winter we want to take them with us. These are a few great places that are dog friendly....even in the winter!
The Best Central Maine Discount Stores
Discount stores can really help stretch a budget. Will so many great stores around the area, here is a list of some of the best discount stores we have found in Central Maine.