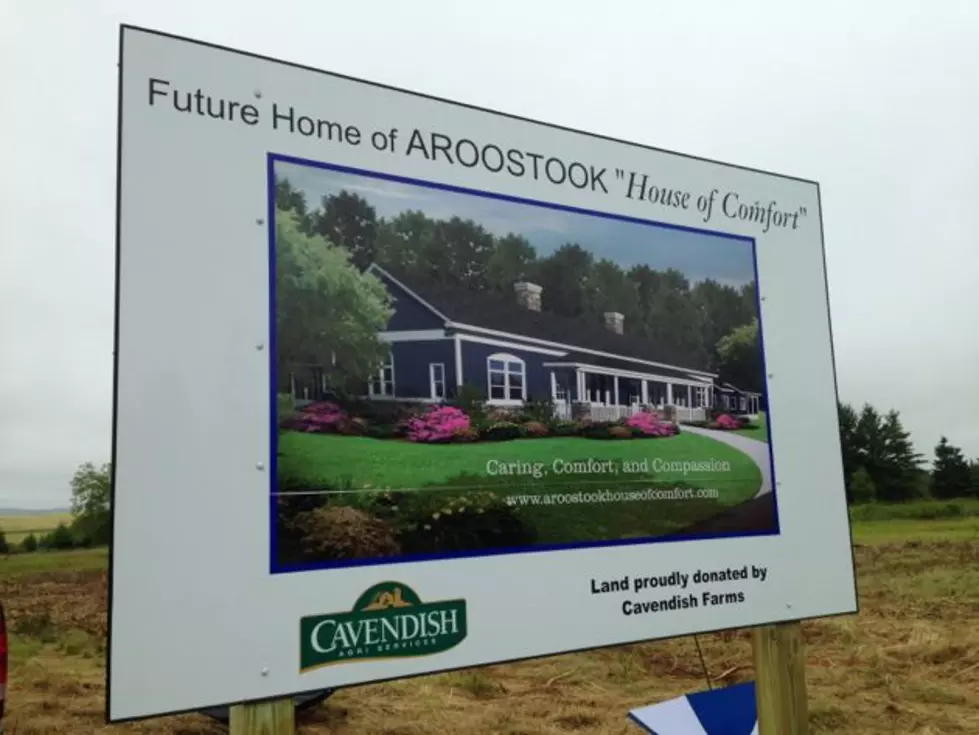 Presque Isle Rotary Club's Special Project – Aroostook House of Comfort
Josh Archer/TSM
The 66th Annual Rotary Auction will be held in Presque Isle soon, and the club has chosen a special fundraising project for this year.
The Presque Isle Rotary Club has selected the Aroostook House of Comfort for this year's "Special Project." A goal of $25,000 to $100,000 has been set to help the organization fund the building of Aroostook County's first Hospice House, which will be situated between Caribou and Presque Isle. The House of Comfort will be a facility providing both palliative and hospice care for all of Aroostook County.
Auction Co-Chair Scott Violette said, "Currently, residents of Aroostook County are left to face their chronic progressive illnesses at home under the care of a loved one, in a nursing home, or in an in-patient hospital setting, As more aging baby boomers change the landscape of health care, it is expected that these three options of end-of-life care will simply not be adequate. The planned facility will ensure that patients and their family and friends, receive the highest quality and most compassionate care. We believe that this project will generate strong public support and will be County-wide. There may be an opportunity to partner with other clubs to help raise funds for this important project."
Last year, with generous donations from the community, the club raised approximately $50,000 for eight organizations and charitable causes in the region, including Homeless Services of Aroostook.
This year's Presque Isle Rotary Auction will be held on December 3rd, 4th and 5th. You can watch the auction on Time Warner Cable Channel 9 and listen to it live on Big Country 96.9.