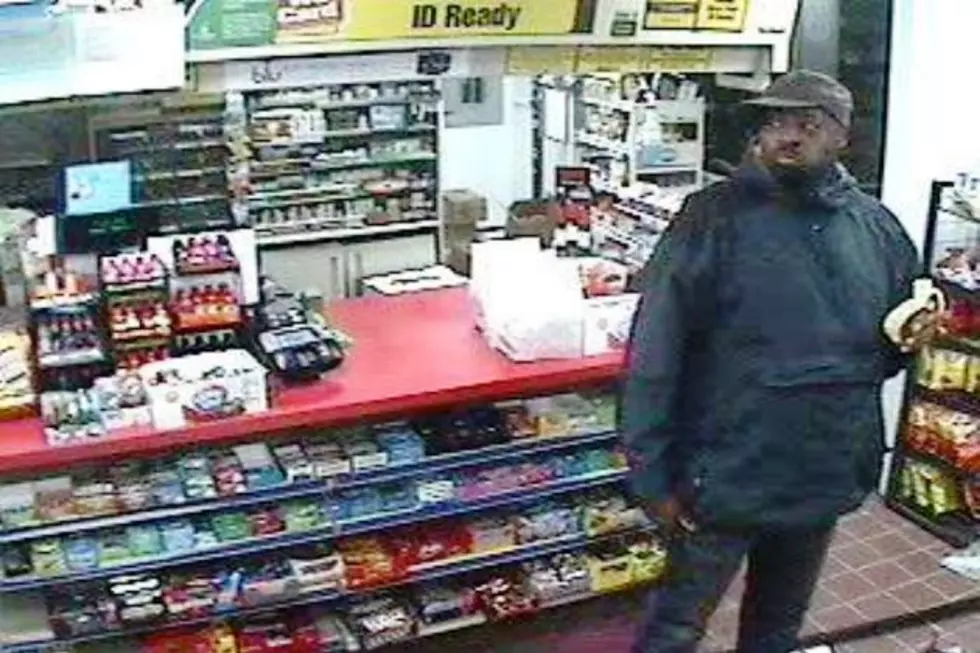 Police in Connecticut Seeking to Identify Banana Bandit
Newington Police Department
An after-hours burglary at a Citgo gas station in Newington, Connecticut has local police scratching their heads.
According to Newington police, in the early hours Wednesday, a man repeatedly backed his station wagon into the entrance of the convenience store, smashing the glass in the door.  He then entered the store, took a banana off the shelf, peeled it and ate it before walking out.  Nothing else was taken; no beer, no cigarettes, not even a pack of Tic Tacs.®
The entire scenario was captured on the store's surveillance cameras.  Police describe the suspect as a black man who was wearing dark clothing and a brown hat.  He did not have a mask and made no attempt to conceal his identity.
The 2 a.m. break-in tripped the store's burglar alarm, but the suspect was gone by the time police arrived.
Damage to the front door was estimated to be over a thousand dollars. The value of the banana: about 39 cents.
Speculation so far is that the suspect was either high on drugs or low on potassium.
Police are looking for a light-colored Ford Freestyle station wagon with Connecticut plates and damage to the driver's side tail light and rear bumper.