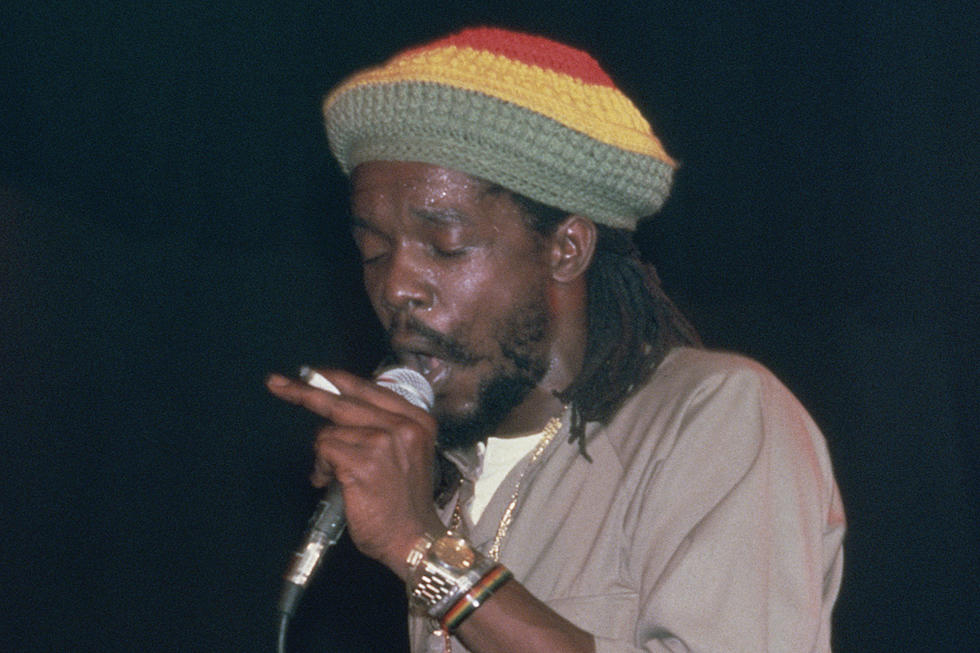 Peter Tosh's Son Was Beaten Into Coma While in Jail, Says Family
Hulton Archive, Getty Images
The family of the late reggae icon Peter Tosh are demanding answers after his son, Jawara McIntosh, was beaten into a coma while he was being held in a Bergen County, N.J. jail.
According to Page Six, Jawara McIntosh was arrested in 2013 after police found over 65 pounds of marijuana hidden in the trunk of a rented car he was driving. After pleading guilty to marijuana possession, he was sentenced to six months in jail.
In February, McIntosh was hospitalized with severe brain injuries after he was attacked in the jail. McIntosh is currently in a coma at a Boston hospital with brain damage and is unresponsive.
"My heart cries not knowing what happened to my son," McIntosh's mother, Melody Cunningham, told Page Six. "Not being able to talk to him because of the condition that he's in. [I'm] trying to be strong for him, I have to be strong for him."
The family's attorney, Jasmine Rand, has filed a notice of intent to sue and wants the U.S. Department of Justice to investigate. Rand said that the family has requested the Bergen County jail to provide them with any information regarding the incident to no avail.
There's also a petition on Change.org, created by Peter Tosh's daughter Niambe McIntosh, requesting the USDOJ to investigate the brutal beating of her brother.
Much like his father, McIntosh is a Rastafarian and a pro-marajiuna activist. He is a father to four children.
A spokesman for the Bergen County sheriff's office had no comment on the matter.
50 Inspirational Quotes From Your Favorite Rappers