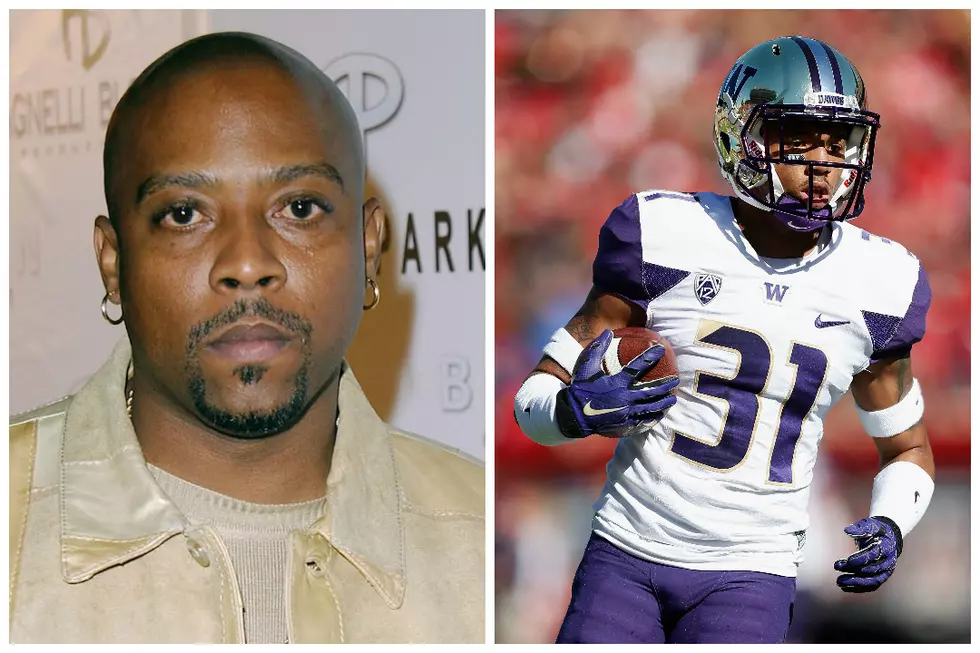 Nate Dogg's Son Arrested in Felony Drug Bust
Robert Mora/Christian Peterson, Getty Images
Nate Dogg's son Naijiel Hale, a junior cornerback at Montana State, is in a lot of trouble.
TMZ reports that Hale, his teammate Darren Gardenhire and their classmate Christopher Flanagan were arrested for selling Xanax. They were also charged with two counts of felony distribution of dangerous drugs and one count of misdemeanor possession. The maxim penalty on those charges is life in prison.
In February, undercover officers tried to purchase Xanax from Hale, but he sent them to Gardenhire instead, who made the exchange. Then at a later date, authorities arranged to meet Hale at his house for a second deal, but they were met by another person.
Eventually, police raided Hale and Gardenhire's home and only found small bits of marijuana, but when they searched Flanagan's house they recovered a digital scale, Xanax pills, 19 grams of mushrooms, LSD and $315 in cash, according to the Bozeman Daily Chronicle.
For Hale, bail has been set at $25,000 and Gardenhire and Flanagan's bail is set at $20,000. At this time, Nate Dogg's family hasn't released a statement.
10 Most Shocking Arrests in Hip-Hop