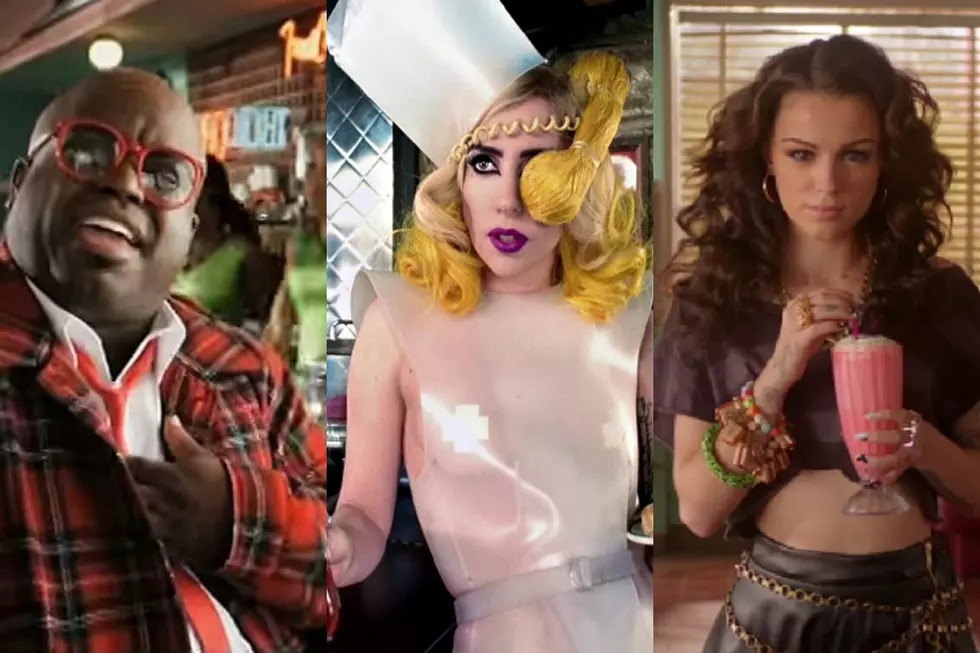 Open 24 Hours: The Best Music Video Diner Scenes
YouTube
A tent-pole of the American culinary experience, the diner has long been a staple for folks seeking out comfort food — or simply somewhere to grab a bite (usually of the breakfast variety) long after other restaurants have shuttered their doors for the evening.
The subject of countless songs ("Tom's Diner," anyone?) and the environment du jour of many an iconic movie scene — think Pulp Fiction, for instance — the diner has also served an important role in music videos over the decades.
From serving as a campy, Tarantino-esque technicolor murder scene in Lady Gaga's "Telephone," to bringing all the boys to the yard in Kelis's "Milkshake," much like the gravy atop one's midnight order of disco fries, music videos are always a little more delicious when there's a diner in the mix.
Scroll through the gallery above to see some of the best diner scenes in music videos.