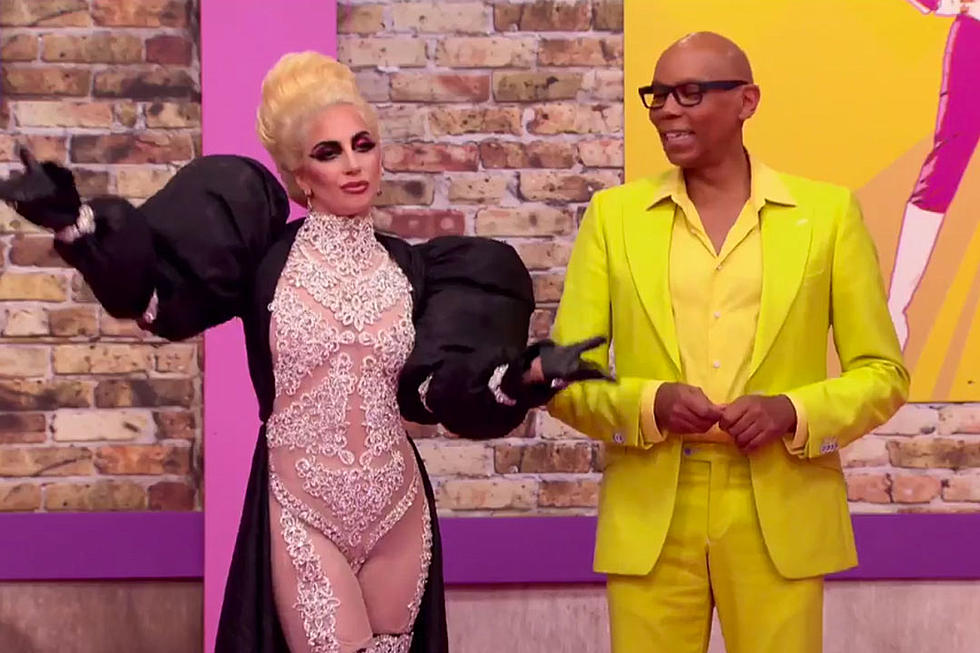 Lady Gaga Finally Gives 'Drag Race' Cause to Use 'Bad RuMance' Pun
Logo
This year, RuPaul's Drag Race will welcome a flamboyant performance artist with a closet full of sequined bodysuits, gravity-defying shoes and glittery makeup. And in addition to Lady Gaga's appearance, thirteen drag queens will compete for a new crown! (Sorryyyyyy/I'll show myself out.)
That's right, Lady Gaga announced her upcoming visit to Drag Race Season 9 on Twitter today (February 7), and it'll surprisingly be her very first visit to the reality show, which has grown in popularity with each season. That's not for lack of trying, though — Gaga tweeted Emmy-winning host RuPaul back in 2013, throwing her hat in the guest-judge ring. Her not-yet-pink, not-yet-Joanne-era hat.
It took three and a half years, but we'll finally see Gaga and Michelle Visage interact behind the judge's table, and I for one can't wait. Know who else was excited? New Season 9 queentestants Aja, Alexis Michelle, Charlie Hides, Eureka, Farrah Moan, Jaymes Mansfield, Kimora Blac, Nina Bo'Nina Brown, Peppermint, Sasha Velour, Shea Couleé, Trinity Taylor, and Valentina. You can see their reactions when Ru brings Gaga into the workroom, and who can blame them?
Lady Gaga will be the very first guest judge of the season, and a premiere date is forthcoming. Until then, get a peak at the RuPaul's Drag Race Season 9 cast (if you haven't already) in the first teaser below, and visit LOGO to get to know your new fave.
RuPaul's Drag Race All-Stars 2 Roundtable
Lady Gaga Rocks Super Bowl 51: Photos