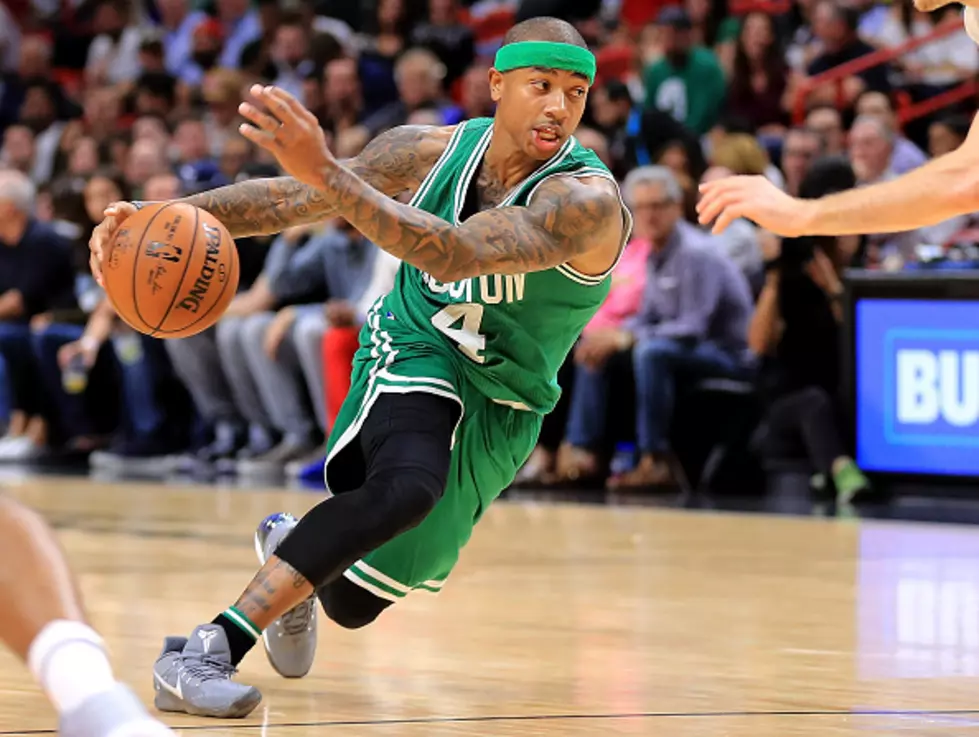 King Of 4th Quarter Named An All Star
Getty Images
Boston Celtics guard Isaiah Thomas is one of seven players picked to be reserves for next month's NBA All Star Game. It will be his second straight all star appearance.
NBA coaches voted for the non-starters and all 14 players chosen are on teams that are in playoff contention.
As for Thomas, he is second in the NBA in scoring at 29.1 PPG. He has scored at least 20 points in 29 straight games and as done so in 40 of the 41 games he has played in. Thomas also leads the NBA in fourth quarter points at 10.1.
East Reserves: Paul George, Kevin Love, Kyle Lowry, Paul Millsap, Isaiah Thomas, Kemba Walker, John Wall
West Reserves:  DeMarcus Cousins, Marc Gasol, Draymond Green, Gordon Hayward, DeAndre Jordan, Klay Thompson, Russell Westbrook