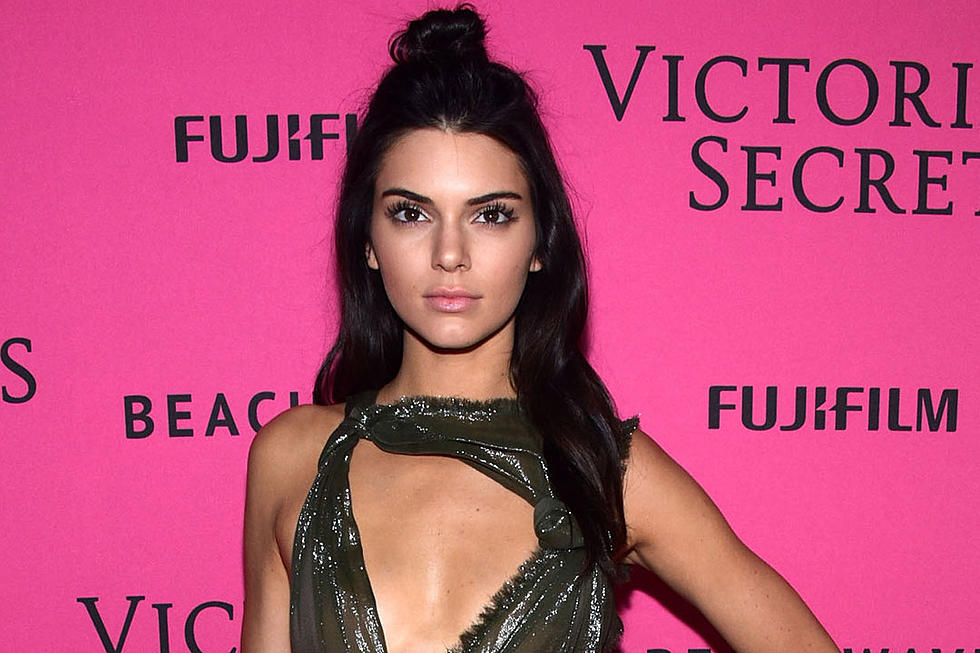 Kendall Jenner Takes New Dog Mew Out for an Exciting Day of Shopping
Grant Lamos IV / Stringer, Getty Images
Jenner was photographed at Maxfield in L.A.'s West Hollywood on Monday, keeping a sort-of low profile in sunglasses and a black hoodie as she walked around outside (she was also wearing a black shearling-lined gold jacket and perspex ankle boots, so not super low profile). While she was hanging with Baldwin and a few other friends, the true star was the tiny white pup that Kendall kept sheltered both under her arm and inside her jacket.
The floppy-eared Italian greyhound first appeared on Kendall's Snapchat at the tail end of 2016, bearing a collar with the glittery letters "MEW" on it. Mew is believed to be a Christmas gift from Kylie, who has three Italian greyhounds of her own named Sophia, Norman and Bambi — and the latter two recently welcomed puppies, which you can ogle on their own Instagram account.
There's also a second puppy in the mix these days — a crushingly adorable Husky puppy that Kylie debuted on social media in mid-December — so basically Kendall and Kylie's lives are one nonstop puppy party.
Check out more photos of Kendall and her new dog friend over at The Daily Mail.
Kendall Jenner's Style Through the Years [Photos]