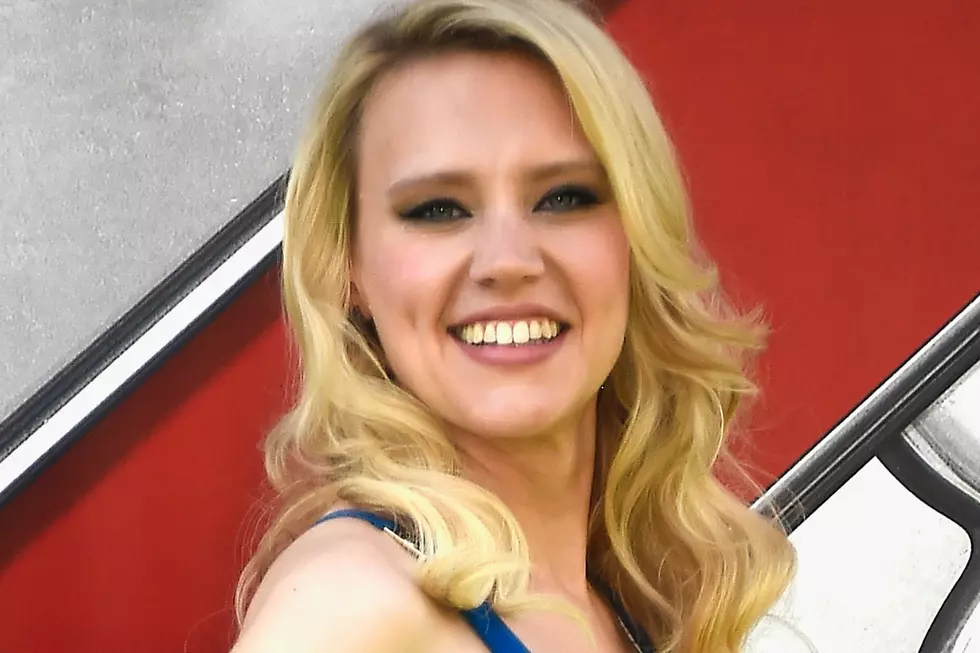 Kate McKinnon, Mila Kunis in Talks for Action-Comedy 'The Spy Who Dumped Me'
Frazer Harrison, Getty Images
Kate McKinnon's star is steadily rising, and she's taking Mila Kunis along for the ride. The SNL favorite is currently in talks to star with Kunis in The Spy Who Dumped Me, an action-comedy from Lionsgate adapted from a script by Susanna Fogel that started a bidding war in Hollywood earlier this week.
The Hollywood Reporter reports Fogel's script centers on a woman whose ex is a James Bond/Ethan Hunt-type spy. Now, before you start yawning, get this: her ex is now dead, and she and her best friend, who are the only ones who know the truth, have to complete his mission.
Obviously McKinnon's comedy chops are no secret, and neither are Mila Kunis', so this movie already sounds like a straight-up blast. And spy comedy is a pretty foolproof genre — Melissa McCarthy's Spy, anyone? McKinnon's experience in the world of big-screen movies has been a little mixed, with her Ghostbusters and Office Christmas Party not becoming hits as big as some were anticipating (although she's usually the standout). But with her and Scarlett Johansson's Rough Night coming up soon, there's hope for a good McKinnon comedy yet. And this'll also be the first time she plays a major character, so if Kunis can keep up with her bizarre comedic style, The Spy Who Dumped Me may be one to keep an eye on.