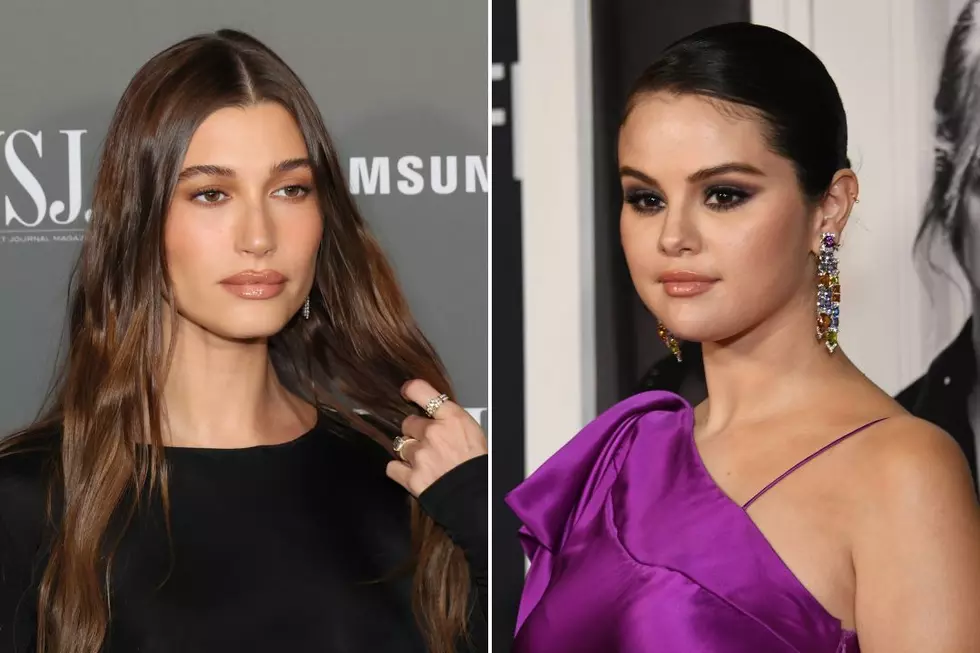 Selena Gomez Responds to Deleted Hailey Bieber TikTok Seemingly About Her: 'Don't Let These Things Get Me Down'
Dia Dipasupil / Jon Kopaloff, Getty Images
Selena Gomez commented in response to a Hailey Bieber TikTok that was seemingly about her, despite Hailey denying it after deleting the video.
In January, Hailey posted a "girl's night" TikTok in which she lip-synced to a sound that says, "I'm not saying she deserved it, but I'm saying God's timing is always right."
The timing seemed suspicious to some fans, considering it was posted right after Selena faced body-shaming online after paparazzi photos were taken of her in a swimsuit, according to Page Six.
Following backlash, Hailey commented on another TikTok user's video about the original clip to clarify her use of the audio.
"I never comment on this type of thing, but we were just having a girl's night and did a random TikTok sound for fun. It's not directed at anyone," she explained.
Eventually, Hailey deleted her original TikTok video.
However, fans latched onto it even more after it was deleted. A re-post of the original TikTok shared on Feb. 9 even caught Selena's attention.
In the video, the user shows Hailey's original TikTok and asks, "Is she for real?" before calling the model a "b---h."
"It's ok! I don't let these things get me down! Be nice to everyone!" Selena commented on the video.
However, many of Selena's fans appear to believe that Hailey's original video was indeed directed toward the pop star.
"[Hailey] knew what she was doing," one fan commented on the re-posted TikTok.
"Like she had to have known using that sound would cause drama so my guess is that she realized that she only stays relevant when Selena is involved," another wrote.
"People wanna defend her so bad like not everything about her and Selena beefing but like it's not a coincidence," someone else chimed in.
Selena and Hailey have been pitted against each other ever since Hailey married the pop star's ex, Justin Bieber, in 2018.
In September 2022, Hailey appeared on the Call Her Daddy podcast where she said there was "no drama" between her and Selena, adding, "I respect her."
The two even posed for a photo together in November 2022, which Selena said was "not a big deal."
Celebrity Friendships That Imploded