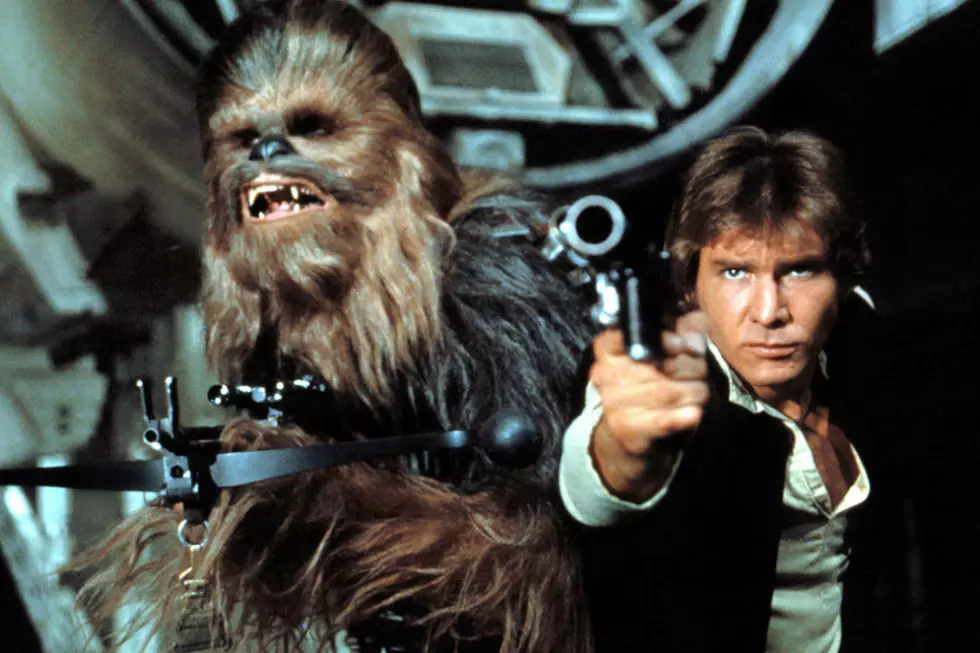 'Sing Street's Ian Kenny Joins 'Star Wars' Han Solo Spinoff
Lucasfilm
In more exciting Star Wars news today, the untitled Han Solo spinoff movie has just gained another castmember in the form of Ian Kenny, who starred in last year's '80s Irish rock musical Sing Street.
According to The Hollywood Reporter, Kenny joined the cast today for the film, which is currently shooting in the U.K. Much like the majority of the cast who aren't playing Han Solo or Lando Calrissian, his role is currently unknown. In Sing Street, Kenny played the school bully who (spoiler alert) later joins up with the schoolkids' band as a roadie to get away from his abusive father. Kenny also had a role on the Irish TV series Fair City.
Even with production underway, there is no telling where the plot of this movie is going to go. We learned yesterday that it'll reveal how Han and Chewbacca became friends, and also how Han "got his name," whatever that's supposed to mean. In canon, Solo went from piracy to smuggling to the Imperial Academy and back out again, so there's a wealth of information to draw from to make this quite possibly the most swashbuckling Star Wars movie yet.
The untitled Han Solo film doesn't yet have a release date.