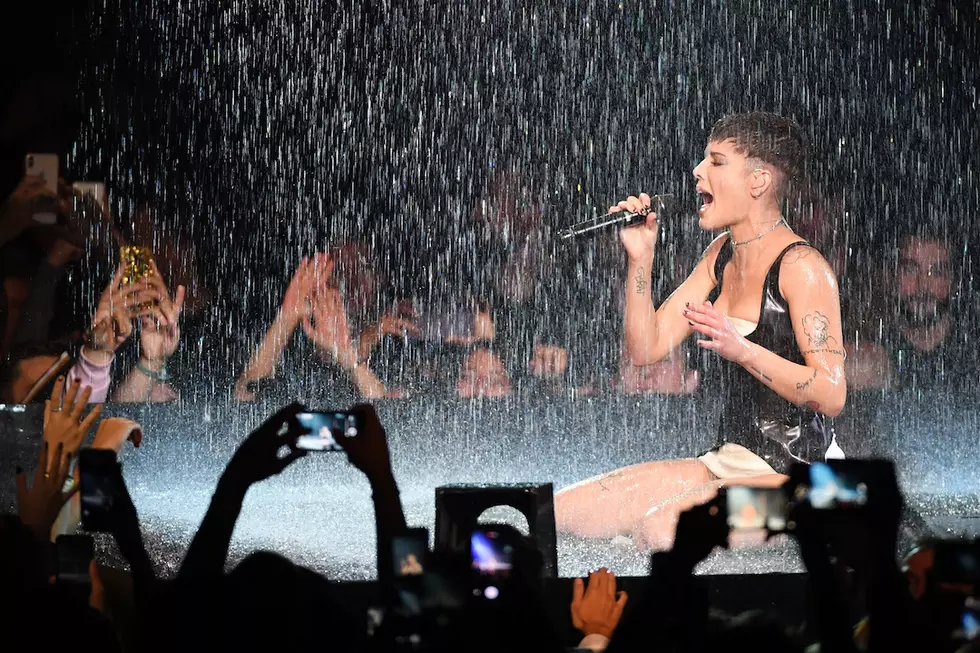 Um, What's Going on With Halsey and John Mayer?
Ian Gavan/Getty Images for MTV
The longtime friends have been spending a significant amount of time together virtually and in real life and they're not keeping it on the down-low.
Halsey, 24, recently Instagrammed a video of herself FaceTiming Mayer while out for a drive, captioning the clip, "7am carpool karaoke with John Mayer."
The online flirtation extends far beyond recorded FaceTimes. Fans have spotted Mayer, 41, in Halsey's Instagram comments on several occasions.
He recently popped up among her fans to ask for a little IT support from the Him & I singer on Monday after she posted an ad for a YSL Beauty Lipstick.
"It's saying that my billing address doesn't match with the one of my credit card? I've never had this problem before. Can you text me? Thanks," he wrote. Halsey was quick to quip back, "@JohnMayer wrote u a song with the help hotline # in the chorus. Sending mp3 now."
It appears, however, that Mayer's been Insta-flirting with Halsey for quite some time now. Just two days after E! Online broke the news that Halsey and G-Eazy called it quits again, Mayer gave the musician and her fans a little science lesson under a photo she captioned, "38° F."
"That's 276.483 kelvins for you thermal nuts," he joked.
Even when he wasn't commenting on Halsey's photos, Mayer made sure to show her plenty of love by hitting the "like" button on several of her photos, including one of her sporting her Poison Ivy costume for Halloween and others, E! reported.
Fans got especially curious about the flirtation between Mayer and Halsey on October 16, when she shared a screenshot of the text she drunkenly sent him on what she thought was his birthday. In it, she gushed about how being "lucky to have dipped the smallest toe into your waters. Blessed to even watch your current from afar."
Rumors about Halsey and Mayer didn't just crop up over night. The pair have long been rumored to be an item and have been quick to shut down speculation.
In August 2017 – several months after she posted a photo of herself and Mayer together on Instagram – Halsey opened up to Billboard about her relationship with the New Light singer. She was adamant that there is nothing romantic between them.
"I met John Mayer at a bar. We're like platonic mates now," she said at the time. "If I think something is funny, I run it by him first, because he's a comedic genius. He'll tell me if it's funny, but he'll tell me if it's not. I started answering people on Twitter by their first names. Someone will be like, 'Halsey f---ing sucks,' and I'll be like, 'Stacy, wow, calm down.' He loved that."
Neither Halsey nor Mayer has weighed in on the most recent round of relationship rumors. The notorious playboy has been linked to several famous women over the years – including Jennifer Love Hewitt, Jessica Simpson, Taylor Swift and Katy Perry – but it looks like there could be a new lady love in his life.
We'll just have to keep an eye on their Instagram accounts for more updates.
Halsey's Hottest Instagram Photos