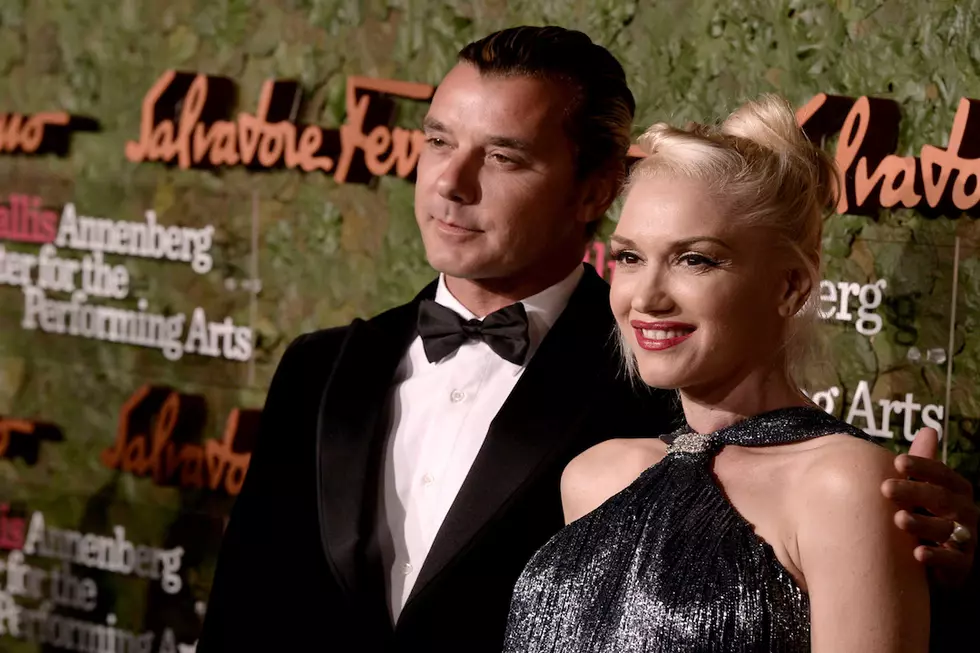 Gwen Stefani Still Wants to Bond With Ex Gavin Rossdale Despite Blake Shelton Relationship
Kevin Winter/Getty Images
Gwen Stefani may have a man in her life, but she will always put her three boys first.
The former No Doubt singer has enjoyed watching boyfriend Blake Shelton bond with sons Kingston, Zuma and Apollo, according to Hollywood Life, but knows it'll never compare the the bond they have with dad Gavin Rossdale. Stefani, 49, "encourages" the children to stay connected with their father while also getting close with Shelton.
"Gwen loves how close the kids are with Blake but she also understands the bond they share with their dad and she really encourages it," a source told the outlet. "Gavin is based a lot of the time in London but he does make time to be in L.A. so he can see the kids, he's still a big part of their lives. It's so important to Gwen that her kids continue to have a solid relationship with their dad so she's very flexible when it comes to sharing time with Gavin, on holidays and throughout the year too."
Stefani also tries to stay close to Rossdale as the pair co-parent their boys together. A source told Hollywood Life she understands the importance of showing her sons that she and her ex-husband have a healthy, functional relationship even after their split.
"The co-parenting agreement that Gavin and Gwen worked out was that they would alternate holidays, but it's been much more loose than that and they actually try to make sure the kids spend time with both of them during the holiday season," an insider alleged. "So far there haven't been any big dramas or struggles over the kids and holidays and Gwen is very grateful for that, she's happy with the way things are working out."
Stefani and Rossdale, 53, confirmed the end of their marriage in August 2015 – a month after Shelton and then-wife Miranda Lambert went public about their own divorce. Not long after the announcements, rumors began swirling about the pair being a couple. They did not confirm their relationship to E! News until November 2015, however.
As for Rossdale, he was most recently linked to model Sophia Thomalla, whom he referred to as his love on Instagram early in 2018.
Celebrity Breakups of 2018