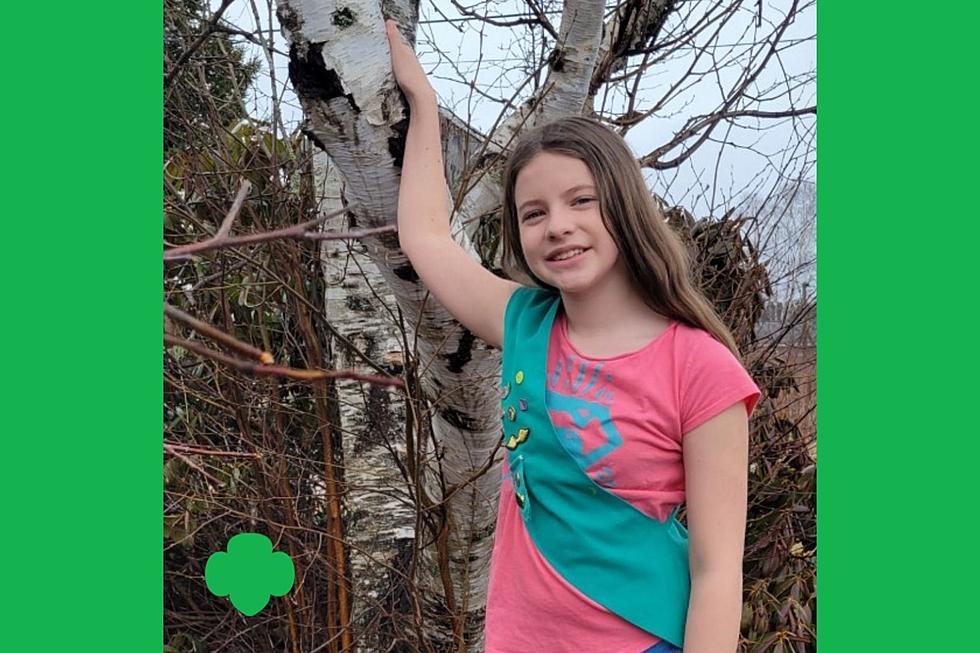 Amazing 10-Year-Old Sells 2,083 Girl Scout Cookie Boxes to Break the Maine Record
Girl Scouts of Maine via Facebook
Girl Scout Cookie Season
Spring? What's spring? It's Girl Scout Cookie season! While I've never personally been a Girl Scout I have spent most of my life being a consumer of their delicious cookies.
Thin Mints, in particular. Have you ever put them in the freezer? Perfection!
Selling Girl Scout Cookies seems like a no-brainer great idea for these girls. They're raising money for their troop to be able to do activities all while learning about business and responsibility.
One Maine girl has an incredibly bright future in sales.
Record Breaker
According to Girl Scouts of Maine, one Juliette Girl Scout Superstar, Serenity, of East Machias, broke the Maine Girl Scout Cookie Record. Last year the record was set at 2,033. Serenity came in this year with a whopping 2,083. At $5 a box that's $10,415!
Juliette Scouts are independent of a troop. According to the Girl Scouts of Maine website, the Juliette title is applied to girls who either don't have a troop in their area, their troop no longer meets (which was Serenity's case), or girls who are busy with other extracurricular activities that they can't make it to troop meetings. They still pursue badges and participate in Girl Scout activities under the supervision of a caregiver.
This makes Serenity's accomplishment even more impressive! She is the epitome of an independent boss girl!
Serenity knows the importance of personal connection when it comes to business. She delivers a handwritten thank you note with every purchase. She also knows the importance of social media teaming up with her dad to promote her cookie business.
Her favorite cookie is the brand new Adventurefuls, and Thin Mints are her bestseller. Congrats, Serenity!
The 5 Maine Restaurants Featured on Diners Drive-ins and Dives Plus 5 More That Should Be on The Show
16 Places To Go White Water Rafting in Maine and New Hampshire