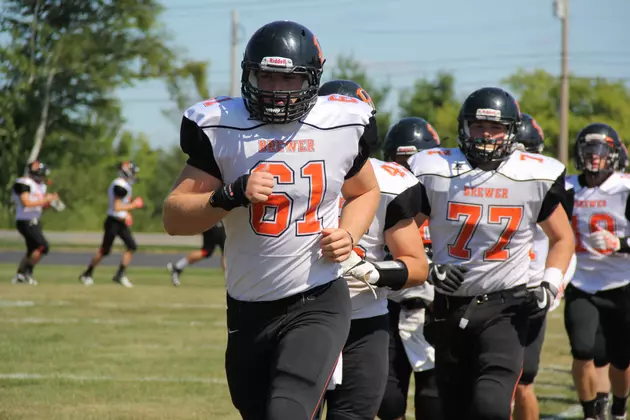 Brewer's Lufkin Wins Gaziano Award
Austin Lufkin (61) warms up before game // Sports Radio 92.9 The Ticket Photo
Brewer High School's Austin Lufkin has won the Gaziano Award for Best Defensive Lineman in high school football Maine. The award comes with a $5,000 scholarship.
Lufkin wins the defensive award, Thornton Academy's Nick Bartholomew wins the Best Offensive Lineman Award.
Luflin was named All-PTC on both sides of the ball for his play last fall. He had 11 quarteback sacks.
He also a record breaking shot putter on the track and field scene.
Lufkin is the first Brewer player to win the award.
The Gaziano Award was started in 2010 to honor the late Frank Gaziano who played college footbal at Holy Cross and one year in the NFL before returning to Maine and becoming a successful businessman.