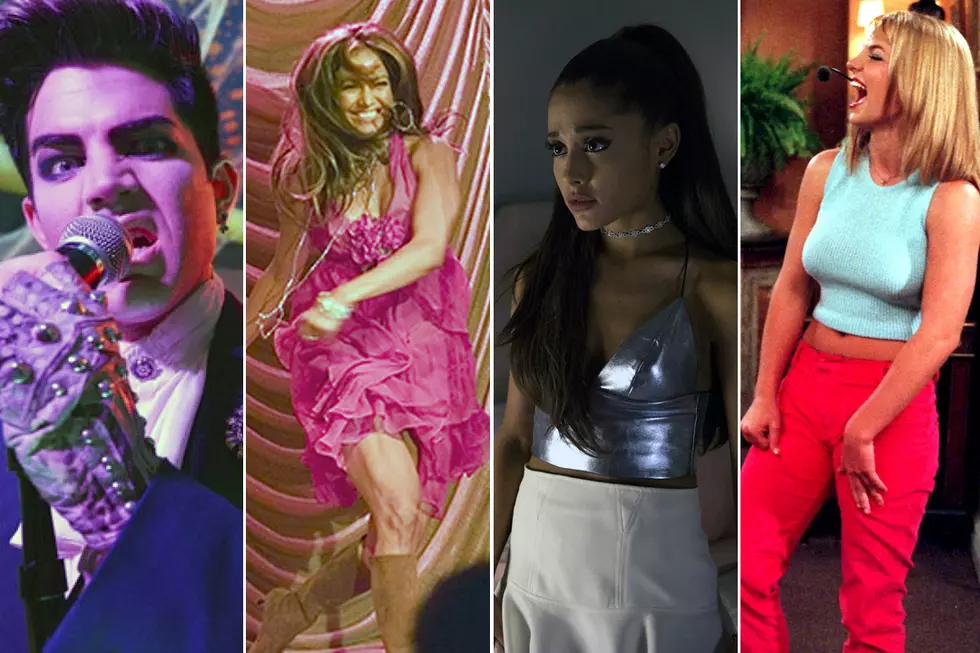 The Most Memorable Pop Star TV Cameos of the Last 25 Years
ABC/NBC/Fox
As you may have heard, Ed Sheeran appeared on the Season 7 premiere of Game of Thrones. He sings, he soldiers, he smolders! (You can watch the scene below to judge for yourself just how smoldering.)
But he's far from the first pop star to make a guest appearance on a hit TV show.
Musicians have been doing guest spots on television since Stevie Wonder cameo'd on The Cosby Show in 1986. Or four years before that, when New Wavers Devo played a bar mitzvah band on Square Pegs. Or long before that, with the Monkees' Davy Jones appearing on The Brady Bunch in 1971. Or ... you get the idea.
We could keep reaching further and further back, but for the sake of brevity, we'll stick to pop star TV cameos that have happened since, oh, 1993. After all, like Magnum P.I. guest star Frank Sinatra once sang, it was a very good year.
You'll notice certain patterns here and there -- like Britney Spears popping up again and again, to Sabrina, the Teenage Witch being the show everyone wanted to be on -- but mostly what we've learned is that while singers clearly love their craft, what they really want to do ... is act.