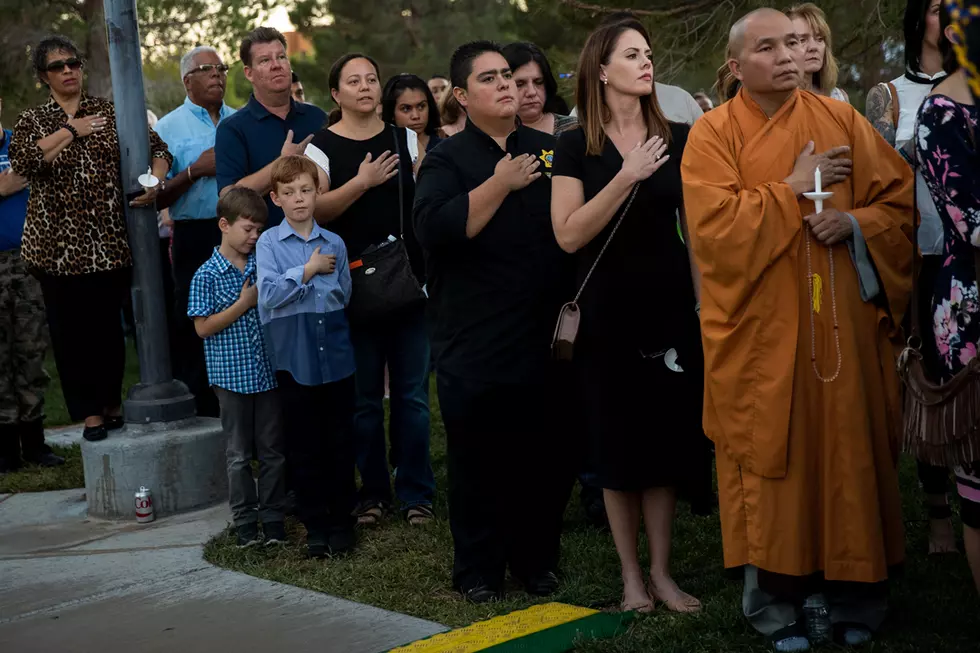 Couple's Wedding Dreams Were Tragically Cut Short in Las Vegas Shooting
Drew Angerer, Getty Images
So many heartbreaking stories have come out of the mass shooting in Las Vegas. Just one of those stories is that of California couple Andrea Castilla and Derek Miller, who had hoped to marry.
A fan of country music, Castilla was celebrating her 28th birthday with a trip to the festival with Miller and her siblings, who had plans to propose to his girlfriend over the weekend. Sadly, he never got the chance. Castilla was killed when a lone gunman opened fire on the crowd of fans gathered at the Las Vegas Village during the final night of the Route 91 Harvest Festival on Sunday, Oct. 1, while Jason Aldean was performing on stage.
Castilla was shot in the head during the Las Vegas shooting spree, and while her siblings and boyfriend did all they could to save her, she was pronounced dead at the hospital the following morning. Her siblings say that she and Miller were truly happy together and planned on starting their family not long after getting married.
Jake Owen, Chris Young Describe the Shooting
"He told me, 'I was planning on asking her this weekend with you guys. We talked about spending the rest of our lives together,'" Castilla's sister Athena tells People. 
"They had promise rings, and they always talked about it," adds her brother Adam. "Derek had asked my dad's permission. He wanted to start a family with her." A kind soul, Castilla was a makeup artist inspired to enter the profession after her mother was diagnosed with cancer, as a way to help patients feel more beautiful and empowered. She also enjoyed hiking, green tea and all things related to healthy living.
"She wanted to make everybody look beautiful and feel beautiful...That was the last thing she told me, actually," Adam says. "Any time I close my eyes, and I picture her, it's always her smile. It's never anything else."
Photos from Las Vegas Shooting Capture Compassion Among Chaos
Country Singers Are Praying for Vegas