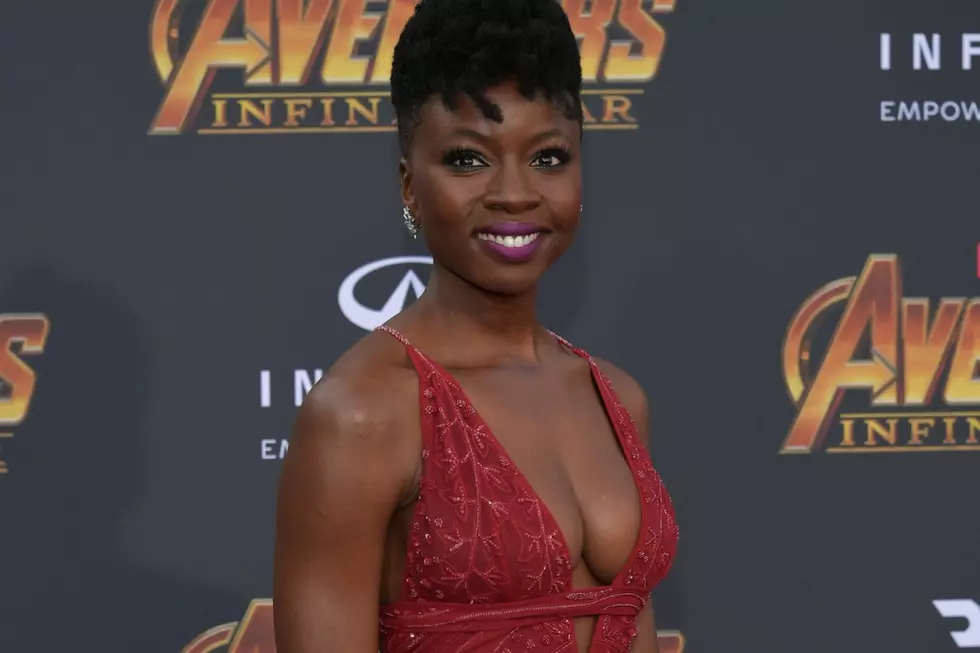 Is an All-Female 'Avengers' Movie in the Works?
Neilson Barnard/Getty Images
Could the women of Marvel's Avengers be headlining their own film?
Black Panther star Danai Gurira recently stopped by The Ellen DeGeneres Show to address the long-brewing rumors that an all-female Avengers movie is in the works, saying that, at this point, it's just hearsay, but that doesn't mean it's not a possibility.
"I think it is a rumor, but the cool thing is that it's showing there's this hunger for that type of thing," explained Gurira, who plays Wakandan warrior Okoye in the franchise. "I know that the awesome Brie Larson is filming Captain Marvel as we speak, so these things are starting to happen, and I think it's really exciting because it shows that yeah, of course, it's time we start seeing the perspective of the story come exclusively from women."
Demand for a female-fronted MCU feature has been building since last November, when Guardians of the Galaxy's Karen Gillan shared a behind-scenes shot of Marvel Studios' 10-year anniversary photo shoot on Instagram featuring Tessa Thompson (Valkryie, Thor: Ragnarok), Zoe Saldana (Gamora, Guardians of the Galaxy), Pom Klementieff (Mantis, Guardians of the Galaxy Vol. 2), Scarlett Johansson (Black Widow, Avengers), Evangeline Lilly (Wasp, Ant-Man and the Wasp), Larson (Carol Danvers, Captain Marvel) and Gurira (Okoye, Black Panther).
Afterward, followers were so on board with a potential all-female flick that the group, at the suggestion of Larson, took the idea to Marvel Studios chief Kevin Feige, who responded favorably.
"It is an embarrassment of riches," Feige told Vulture of the concept in February. "Even watching the audience at the Black Panther premiere respond to Lupita, Letitia, and certainly Danai in their action sequences …  Of course you can make a whole movie about that!'"
Elizabeth Olsen, who portrays Scarlet Witch, told Variety more recently that the entire thing was "blown out of proportion" by the media, but from the sounds of it, it wouldn't take much convincing to get the project greenlit.
"Magic happens when women do their thing," Gurira told DeGeneres.
Avengers: Infinity War, the latest Marvel installment, hits theaters on Friday, April 27.
'Avenger's Infinity War': See Photos from the Premiere