What Author Stephen King Has Tweeted About President Trump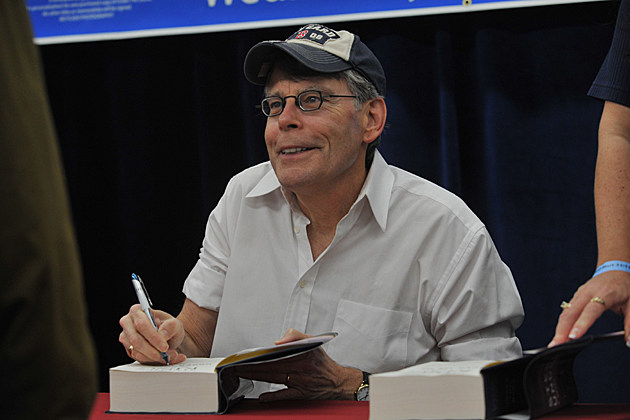 Regardless of what side of the 'aisle' you are on, there are comments that you'll agree with and those you won't. Mr. King has his opinion of our president. Do you agree?
According to Stephen King's Twitter account, here are some of the comments he has made toward the POTUS Donald J. Trump. Do you agree or disagree with Mr. King?
Trump supported O'Reilly because both are members of the odious boys' club where members feel they can abuse & humiliate women at will.

— Stephen King (@StephenKing) April 19, 2017
Come on, chickenshit, if you're man enough to drop a mega-bomb on Afghanistan, you should be man enough to release your tax returns.

— Stephen King (@StephenKing) April 15, 2017
With President Forrest Trump, every day is like a rancid box of chocolates. You never know what kind of shit you're going to get next.

— Stephen King (@StephenKing) April 11, 2017
Trump administration most scandal-ridden since that of U.S. Grant. And it's only 2 months old!

— Stephen King (@StephenKing) March 31, 2017
For a business guy, Trump is amazingly credulous. The last thing to go into his ear is the first thing that comes out of his mouth.

— Stephen King (@StephenKing) March 7, 2017