'Thriller 3D' Gets a Theatrical Release + Amy Schumer Heads to Broadway: Pop Bits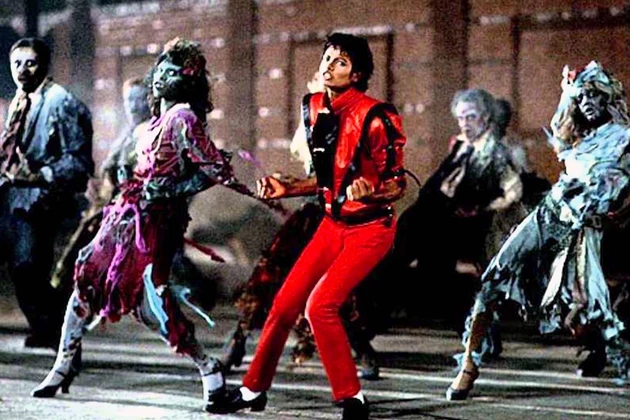 One of the best and most influential music videos of all time will get a 3D theatrical re-release, plus the rest of the day's most important news in this afternoon's Pop Bits:
Michael Jackson's Thriller 3D to Make World Premiere at Venice Film Festival: Eight years after Michael Jackson's death, his most famous music video has gotten a full 3D restoration under the supervision of its original director, John Landis. Time to get your red leather jacket out of storage!
Amy Schumer Will Make Her Broadway Debut in Steve Martin's Meteor Shower: The Trainwreck star will take on the Great White Way as the lead in Steve Martin's latest play this November. Co-starring along with Schumer are Keegan-Michael Kay, Laura Benanti and Alan Tudyk. Those are some funny people!
David Hasselhoff Stars in Cheesy Guardians of the Galaxy Vol. 2 Music Video: Though arguably not quite as groundbreaking as "Thriller" was, The Hoff's "Inferno" is a must-watch.
Green Day Play Triumphant Hometown Show at Oakland Coliseum: The band wrapped up its 2017 tour back home in Oakland with a 26-song set featuring all the hits. They even invited a fan onstage to sing a long with "Knowledge" — and let the fan keep the guitar!
Usher Lawsuit — Plaintiffs Claim Oral, Vaginal Sex Exposed Them to Herpes: From TMZ: "Usher allegedly had vaginal sex with at least one of the two women who are suing him for failing to disclose he has genital herpes, and he had oral sex with a male who is also suing him … this according to a new lawsuit." So yeah, there's that.
The Most Memorable Pop Star TV Cameos

Source:
'Thriller 3D' Gets a Theatrical Release + Amy Schumer Heads to Broadway: Pop Bits