Ryan Gavin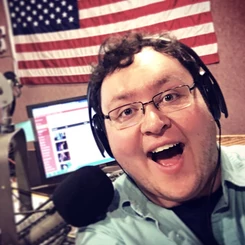 I'm a media-addicted Mainer,
Millennial, and social media geek with a radio show! It's always exciting to be on the air here in New England, and getting to connect with listeners from all over our area is a blast every single day. I grew up in Biddeford, and I've worked in broadcasting all over Maine... Portland, Augusta, Bangor and even way up north in the County. When I'm not on the air, I'm making Mainahs laugh at
Maine Memes,
and I'm also available for booking as a
Maine wedding & event DJ.
Follow me on
Facebook
, on
Instagram
and
Twitter,
and catch me on air weekdays from 10am-2pm
on Q97.9 in Maine,
and afternoons 3pm-7pm
on 103.7 The Peak in Maine, New Hampshire & Vermont!
Follow Me